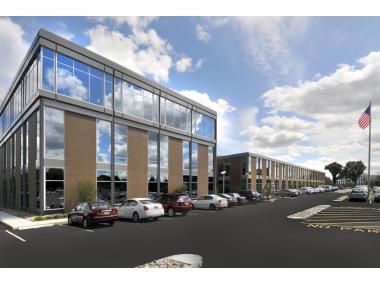 Ort: Bloomfield, NJ
Klient: Hampshire Real Estate Companies
Architekt: Grad Associates, P.A.
Größe: 280,000 sf
Art des Projekts: Building Renovation, New Building Addition
Service-Typ: Owner Representation
Avison Young coordinated the entitlements process and provided project management services for the base building upgrades and tenant build-outs at 1515 Broad Street located in Bloomfield, New Jersey. Four buildings totaling 280,000 sf make up the office complex. Base building upgrades included new package RTU's for heating and cooling, site work which included a new electric service, parking lot paving, new light poles, landscaping and increasing the building day lighting by modifying the skin to increase the glazing. The building was upgraded to a Class A office space and features a 6,833 sf café and a 2,659 sf fitness center.