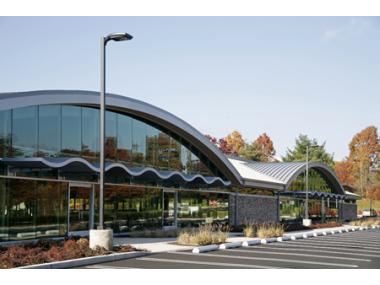 Ort: Montvale, NJ
Klient: Hampshire Real Estate Companies
Architekt: SNS Architects
Größe: 60,000 sf
Art des Projekts: Building Renovation
Service-Typ: Owner Representation/Construction Management
Avison Young provided construction management services for Hampshire Real Estate Companies for the complete renovation of an existing 60,000 sf single story office building located in Montvale, New Jersey.
The scope of work included stripping the exterior down to the structural steel and installing a new glass and stone façade as well as a new combination roof consisting of rubber and standing seam metal. New package HVAC roof top units were also installed and the parking lot and landscaping were upgraded to Class A office standards. Avison Young also obtained all of the approvals for construction and leased the building to Coining, Inc., the largest manufacturer of gold tin and other solder and brazing preforms worldwide.