Commercial real estate market research reports
Quarterly and topical research insights to help your business gain competitive edge in commercial real estate.
Las Vegas industrial market report (Q2 2021)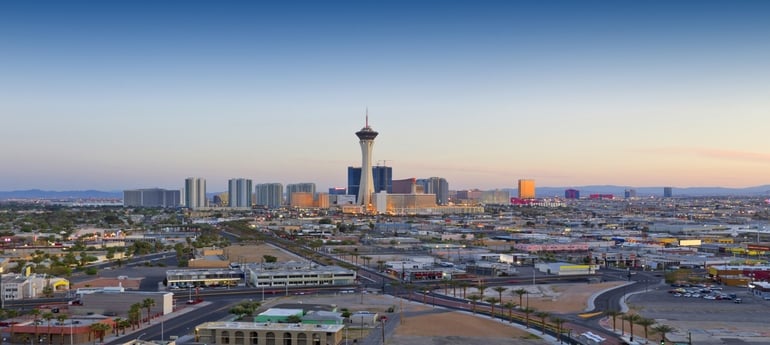 August 11, 2021
Essential workers, a logistics hub and a sharp but entrenched rise in e-commerce spending have helped bring Las Vegas unemployment figures down to 8.9 percent.
Overall leasing activity has reached historic levels as the industrial market has seen 8.1 msf of leasing activity so far in 2021; Las Vegas is on pace for a record setting year of leasing activity. As a result, vacancy continues to face downward pressure as industrial direct vacancy has dropped to 4.4 percent while the flex market has grown increasing tight with a direct vacancy rate of 3.2 percent.
Click here to download the Las Vegas Industrial Market Report (Q2 2021)