null - Commercial Real Estate Blog | Avison Young
Avison Young's commercial real estate blog
Women of Influence: 2022 Globe St. honorees share lessons in leadership, applicable for all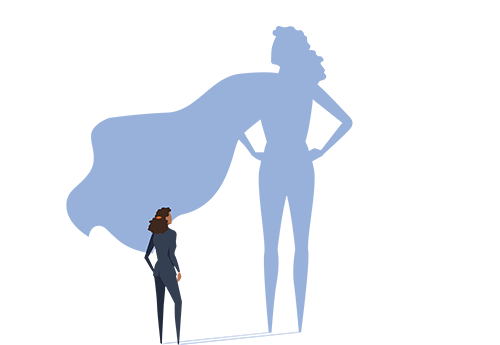 May 27, 2022
Recently, we toasted our 2022 Globe St. Women of Influence in a panel discussion sponsored by Avison Young's global Women's Network. Open to all at Avison Young, the conversation highlighted women from various business lines, showcasing the depth and breadth of women leaders here at Avison Young, their experience, and what it means to be a woman in CRE today.
"Our panelists provided their colleagues a conversational glimpse into how they brand themselves and run their businesses while striving for work/life balance. Full of wonderful insight, we were left with so many important takeaways."
– Marcy Moneypenny, Avison Young Principal and Managing Director, and Executive Sponsor of the Avison Young's Women's Network
Covering everything from personal branding and work/life balance to time management, creating space for self-care and more, the group brought to light several lessons worth highlighting for anyone looking to find greater success in their own work and leadership journey.
Below, are just a few of our favorite takeaways from the conversation:
Recognize the power and authority you hold. Know you are in the room for a reason and how you own that and respond will speak volumes. Self-check yourself, and make sure you are showing up how you'd like to be.
Maintain your composure, always. Be a leader who is steady and unoffendable. Come from a place of listening and seeking to understand over being immediately reactive. (Bonus learning: This tip came with a book recommendation from our panelists! Check out: Unoffendable: How Just One Change Can Make All of Life Better by Brant Hansen).
Collaborate with those who think differently from you – embrace differences for more comprehensive solutions. We can all learn so much from each other, especially those who see things differently than we do. Aim for open and inclusive conversations that explore true diversity of thought and help all learn and grow in a more collective pattern.
Know that being right isn't always the right thing to do. Allow your team to shine and contribute their own ideas and offerings, for better deliverables and happier teams. Sometimes someone else's right might be the better way forward for more members of your team.
Find time to mentor and give back to the next generation. Encourage others to find their place, give the hard messages in soft ways, and prepare them for accountability structures. We all had to learn from someone – what valuable lesson could you teach those entering the workforce? What do you wish you knew sooner in your own career?
Make your to do lists, plan, and delegate for workloads that feel less overwhelming. While we should always expect the unexpected, having some plan and structure helps a great deal. Clearly identify what you want to achieve and get there faster with a way forward.
Hold others accountable – with respect and compassion. Help others align on expectations with a humility-first approach that helps them understand the why behind your ask. Others buy in to concepts and ideas much quicker when they understand how the work they do will directly impact the big picture.
Be kind to yourself – prioritize time for you. We all show up better when we prioritize giving ourselves all we need to be successful. And in many cases, you don't find balance, you create it. So, take that PTO (and truly sign off!), schedule non-negotiable times and rules for yourself (such as no calls before 8:00 a.m. because you need to get your work-out in), find an accountability partner, and create the space in your schedule that allows you to show up as your best self. We are all more valuable workers when we are not burned out.
Fellow leaders, which tips resonate most with you?
Which would you add to the list?
We'd love to hear from you and keep this conversation going.
And of course, join us in one more toast, one more virtual congratulations to our Avison Young 2022 Globe St. Women of Influence.
We are so proud of each of you – for all you bring to the table and for leading these impactful conversations:
Karla Alba, Property/Facility Manager
Rhonda Beiswanger, Humanitarian
Beth Burke, Finance Executive
Shannon Dupler, Finance Executive
Tracey Kasper, Development Professional
Susan Gwin Burks, Broker – Investment Sales
Dawn McCombs, Broker – Tenant Representation
Kathleen McSharry, Broker/Intermediary – Debt & Equity Finance
Mary Tamaki, Marketing/Communications Professional
Rachel Kresge is Avison Young's Global Content Development Manager and a member of the Avison Young Women's Network.
© 2023. Avison Young. Information contained in this report was obtained from sources deemed reliable and, while thought to be correct, have not been verified. Avison Young does not guarantee the accuracy or completeness of the information presented, nor assumes any responsibility or liability for any errors or omissions therein. All opinions expressed and data provided herein are subject to change without notice. This report cannot be reproduced, in part or in full, in any format, without the prior written consent of Avison Young.