Avison Young's commercial real estate blog
Will the GTA multi-residential market be impacted by an "urban exodus"?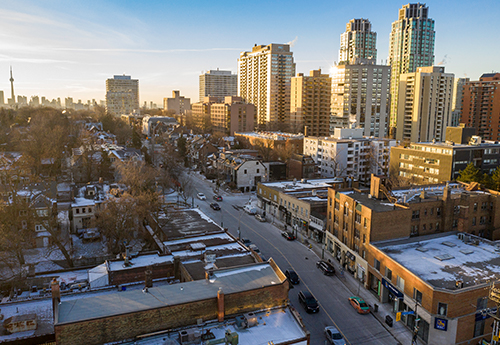 March 29, 2021
One of the most-discussed topics at the moment in the Greater Toronto Area (GTA) multi-residential real estate market is whether the emerging trend of residents exiting the downtown core for more spacious or affordable suburban options will continue beyond the end of the pandemic. A major contributor to this trend has been the option, for many office workers, to work from home. Will work-from-home become the new standard, making people less inclined to live near their workplace?
Another contributing factor is the issue of housing affordability, as higher prices and smaller units in core areas motivate some people to consider a move to the suburbs. Demand has been negatively impacted in Toronto's core for the short term, but the GTA as a whole is still experiencing a drastic undersupply of rental stock, and stakeholders remain undeterred, with significant capital still attracted to the city's multi-residential sector.
Despite the challenges faced by the GTA multi-residential market in 2020, the sector has experienced a rapid recovery. Read the full article on Real Estate News Exchange (RENX).
Bill Argeropoulos is an Avison Young Principal and the firm's Canadian Research Practice Leader. He is based in the company's global headquarters in Toronto.