null - Commercial Real Estate Blog | Avison Young
Avison Young's commercial real estate blog
U.K. Construction Update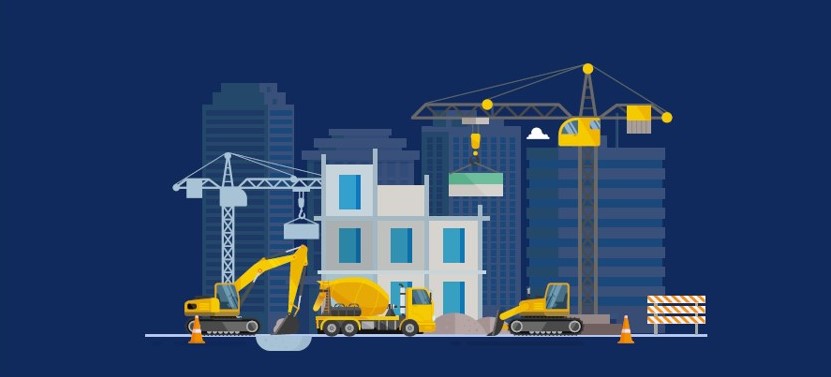 March 26, 2020
The UK Construction Industry is in uncharted waters, but we strongly believe that a reputational and social responsibility can sit alongside the contractual and legal position of all parties at this time.

To avoid being seen as taking commercial advantage over others, we believe all parties can and should work together to find suitable options that comply with government instructions and protects the lives of operatives and communities.

The position remains fluid and rapidly changing in terms of direction from the Government, but at the time of this note the Government has not officially shut down construction sites.

Our advice and recommendations is as follows:

Legally
Seek legal advice on the current contractual position relative to the contract with your contractor, and any other members of your professional team.
Broadly speaking, we believe that the current circumstances are likely to allow a contractor to apply for a valid extension of time under most standard form building contracts (for example, the JCT and NEC contracts), as a legitimate 'force majeure' event.
Most standard form contracts will not allow contractors to make claims for any loss and/or expense flowing from the force majeure event. However, if a client instructs a contractor to close or suspend works, then the contractor would be entitled to an extension of time and loss and/or expense.
If your standard form contract has been amended, or you have entered into a bespoke form of contract we would, again, recommend that you seek legal advice.
Reputationally
For clients whose sites remain active, the visibility of construction operatives commuting to work as a discussion point in the media has highlighted the potential for reputational issues.
With many companies deciding, ahead of a government ban, that shutting their site is the right thing to do, there are some areas that need to be considered in taking this action.
As Project Managers/Contract Administrators we can be instructed to negotiate a short agreement between the parties that reduces the potential of negative impacts of a site shutdown as far as is possible.
Practically
A number of pressing issues arise as a result of shutting down construction sites and these will vary dependent on the type of project and the progress position they are currently in but an orderly shut down procedure should be discussed and agreed in each case with the following being taken into account:
Valuation/certification – Photographic evidence of progress since the last certification should be provided by the contractor alongside other normal means of establishing the current financial position and the client should pay on certification.
Suspension period – The period of suspension should be agreed and we would suggest this be two months initially with a review date agreed should a further period be necessary.
Security – Practical security arrangements must be agreed for the safe position of the site during suspension.
Insurers – Insurers must be kept fully informed of arrangements that affect the terms and conditions on which insurance has been provided for the contract. Vesting arrangements must also be put in place and checked.

We believe action can be taken to protect the health and safety of operatives, the wider public and on-going contractual positions on projects. Clients currently have an opportunity to explore options to achieve this in advance of any guidance that may, or may not, come from the Government.
Steven Barker serves as Avison Young Principal, Building Consultancy; William Clark is a Director; and Gareth Howell is an Associate Director.
The content provided herein is not intended as investment, tax, financial or legal advice and should not be relied on as such. While information in the article is current as of the date written, the views expressed herein are subject to change and may not reflect the latest opinion of Avison Young. The spread of COVID-19 and the containment policies being introduced are changing rapidly. Like all of you, Avison Young relies on government and related sources for information on the COVID-19 outbreak, such as the World Health Organization, Government of Canada, U.S. Centers for Disease Control and Prevention, UK Government, and Johns Hopkins University COVID-19 Case Tracker.
© 2023. Avison Young. Information contained in this report was obtained from sources deemed reliable and, while thought to be correct, have not been verified. Avison Young does not guarantee the accuracy or completeness of the information presented, nor assumes any responsibility or liability for any errors or omissions therein. All opinions expressed and data provided herein are subject to change without notice. This report cannot be reproduced, in part or in full, in any format, without the prior written consent of Avison Young.