Avison Young's commercial real estate blog
The Town Centre Evolution: What's Next For Our Community Hubs?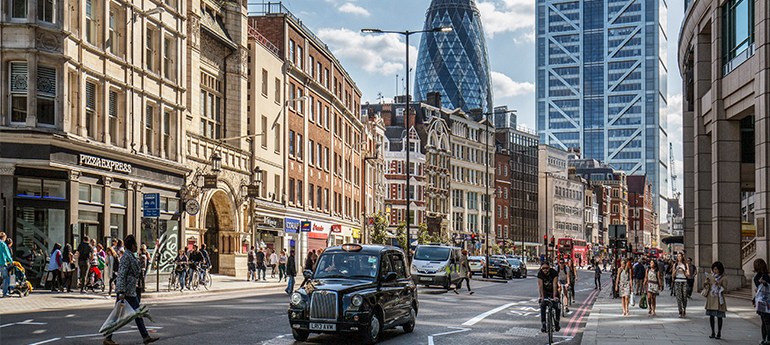 September 17, 2020
Covid-19 has accelerated trends that were already reshaping town centres. With vacancy rates rising, finding alternative uses for empty spaces will be central to making the high street a vibrant place once again, and for aiding the country's economic recovery. Businesses, landlords and local authorities need to work together to create more diverse town centres, where the commercial offer is blended with a cultural, community and civic offering, which cannot be replaced by an online experience.
Independent brands and pop-ups on the rise
When it comes to retailers' roles in town centres, we are seeing a range of different approaches. Established retailers are looking to consolidate their geographical footprints, seeking larger flagship sites in fewer locations. City centres and shopping centres are still important locations for multiple retailers, but they will be less prevalent on high streets in market towns than they are currently.
Increased collaboration through shared spaces will be important, with concession and cooperative-based retail offers providing vital opportunities for independent retailers. While this will be a good short-term use of large vacant shop units, in the longer-term, there may be an opportunity for the creation of new operating companies, delivering retail space as a service and negotiating the relationship between property owners and small business owners.
We may also witness an increase in franchising, as bigger occupiers with surplus space seek to make use of it, for example creating space for retail concessions or for different but complementary brands like in-store cafes. A retail trends report from last year found that two-thirds of consumers are more inclined to shop at places that house cafes, bars or restaurants.
The rise of pop-up retailers also looks set to continue, with occupiers keen to take space on more flexible, temporary terms. Pop-ups and the re-use of existing premises or lower-cost temporary buildings provide good, relatively low-risk ways of testing the market.
We can also expect the contraction of multiple retailers to make space for new, more local entrants, as the supply of available retail premises increases and rent falls.
Location evolution: how will operators occupy the space?
New, more innovative leasing models are on the rise, with shorter, more flexible leases and higher occupier turnover. Rents based on turnover are becoming more common, and rent review structures are likely to change, moving away from the traditional lease with a five year upward-only rent review to shorter review cycles and the possibility of rent moving downwards as well as upwards.
There is also change afoot in terms of valuation modelling and zoning. Valuations have traditionally been based on rent and a yield (the latter derived from security of the letting, length of term and the quality of the operator), but with rents falling and occupiers seeking turnover-linked rents and more flexible terms, these valuations are becoming more challenging.
Changing places
Even before the Covid-19 pandemic, the way that we shop and spend our spare time was changing. Now, these changes are taking hold more rapidly, and we can expect our urban and suburban landscapes to shift considerably over the next few months and years. While suburban areas are seeing an uptick in activity due to increased home-working, high streets and town centres are being forced to diversify to stay relevant. Landlords and local authorities are having to work harder to entice consumers to a specific location, which could bring a blossoming of enlivenment programmes including art installations and public events.
Avison Young's unique diversity of service lines means that we are well placed to embrace the changing needs and requirements of our clients in this sector, and to help them make a success of this new reality.
Rob Fraser is a Director in Retail, based in London, U.K.