null - Commercial Real Estate Blog | Avison Young
Avison Young's commercial real estate blog
The RICS Statement – One Year On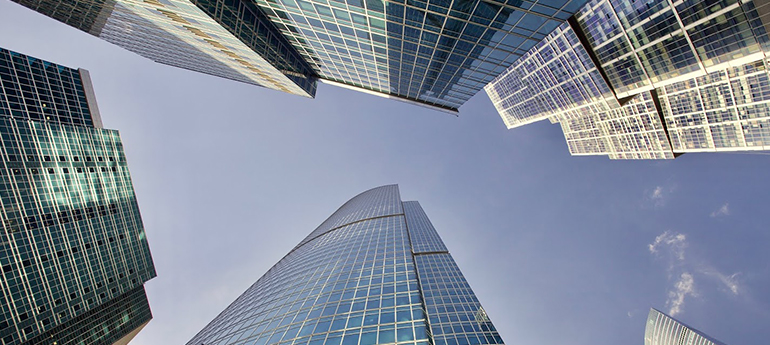 May 6, 2020
Now more than ever, it is important for tenants to have certainty over their outgoings. In light of this, Avison Young has reviewed the success of the changes to the UK Service Charge Professional Statement (previously known as the Code) after one year of it being in place.

In a break from previous guidance, the 2019 update of the Code and its status as a Professional Statement set out mandatory requirements around the wording "must act in accordance with". This, for the first time meant that if not followed, RICS members could face the threat of legal or disciplinary consequences, along with potential allegations of professional negligence.

This key change was a welcome aid in the attempt to reduce the number of service charge disputes that emerge over what are fundamental elements of service charge agreements. This is especially helpful in the current adverse climate many businesses find themselves in due to the COVID-19 outbreak, necessitating the reduction of outgoings and mitigating costs where possible.

So far, there has been significant positive movement. Improvements are being made in the way a number of Landlords are operating, especially in relation to keeping funds in separate interest-bearing accounts, which is a positive move for occupiers.

We have also been pleased to see that more draft leases are including reference to the RICS Statement. Encouraging all Landlords and tenants to adhere to the Statement will help to enforce the standards it sets for both parties.

However, we are finding that in the main, the mandatory elements are still not being adhered to. We are still seeing issues with regards to the timeliness of budget issuance for example, without reasons for delay being given, and a failure to include supplier contracts and tariffs for review.
Furthermore:
Apportionment matrices are not being provided annually
Explanatory notes often have to be requested rather than issued with the documents and details included are limited in the main
Difficult to determine whether Landlords are being made aware of disputes
Landlords/Agents are still advising that errors in budgets will be revised on reconciliation rather than "adjusted to reflect the error without delay"
Some Landlords and agents are splitting costs out more for transparency as per the new recommendations. On occasion though, our analysis highlights examples where costs overall are higher than they were before they were split out, especially where procurement costs are now shown. We believe that more care needs to be taken to ensure Landlords and Agents are not using transparency as a route to incorporate unnecessary costs.
In our original review of the changes to the Statement last year, we proposed that further clarity might be required on fixed service charges and fixed percentages, and also on some best practice in marketing and promotions for shopping centres, retail and leisure premises.
We are noticing that apportionments have changed in some instances since the Professional Statement came into effect, implying that Landlords and Managing Agents are taking the mandatory provision of an apportionment matrix seriously. Whilst previously we had noted instances of apportionments totalling more than 100%, this has reduced since the Statement came into effect. While the 2019 Professional Statement provided more detail than previous editions in relation to marketing and promotions, some occupiers might still be put at a disadvantage, because they do not see the benefit of use that other retail occupiers may. Marketing and Promotions continues to be an area where disputes arise.
There are four other areas of the Statement that we believe require improvement:
The Statement's attempt to reduce disputes. The new statement has enhanced the robustness behind queries and disputes, where occupiers and consultants are able to use the document to call out Landlords/Agents and point out where non-compliance is occurring. The major limit to this is that non-RICS qualified Landlords/Agents do not have to comply with the Statement. We raised this in our previous analysis of the new Statement when first released.
We believe making it mandatory to only withhold the disputed element of the service charge rather than holding all costs ensures the service charge overall can continue to operate and reduces cash flow issues. However, continued transparency of costs, especially in relation to any works being undertaken, is critical for this.
Clarity is often required around forward funding within a service charge. More transparency is needed in the information provided by Landlords and therefore adding this to the mandatory elements in future versions would be welcomed.
The need to delve further into Green Leases and Carbon Reduction Strategies. This is an area that Landlords must take ownership of and do more to work out how to make their buildings more environmentally sustainable. Dialogue on environmental improvement matters between Landlords and Tenants needs to increase.
In summary, the revised Statement in 2019 had grand ambitions to improve standards and transparency surrounding service charges. On paper, it has been a hugely positive progression, and the mandatory requirements put in place should support this working. In practice, both parties need to adhere to the aims and terms of the Statement, or consequences delivered, in order for it to succeed.
Nicky Knight, Associate, and Will Frost, Senior Service Charge Consultant, work in the Service Charge Consultancy team in Avison Young's Leeds office.

The spread of COVID-19 and the containment policies being introduced are changing rapidly. While information in the briefing notes is current as of the date written, the views expressed herein are subject to change and may not reflect the latest opinion of Avison Young. Like all of you, Avison Young relies on government and related sources for information on the COVID-19 outbreak. We have provided links to some of these sources, which provide regularly updated information on the COVID-19 outbreak. The content provided herein is not intended as investment, tax, financial or legal advice and should not be relied on as such.
© 2023. Avison Young. Information contained in this report was obtained from sources deemed reliable and, while thought to be correct, have not been verified. Avison Young does not guarantee the accuracy or completeness of the information presented, nor assumes any responsibility or liability for any errors or omissions therein. All opinions expressed and data provided herein are subject to change without notice. This report cannot be reproduced, in part or in full, in any format, without the prior written consent of Avison Young.