null - Commercial Real Estate Blog | Avison Young
Avison Young's commercial real estate blog
Taking care of ourselves and our teammates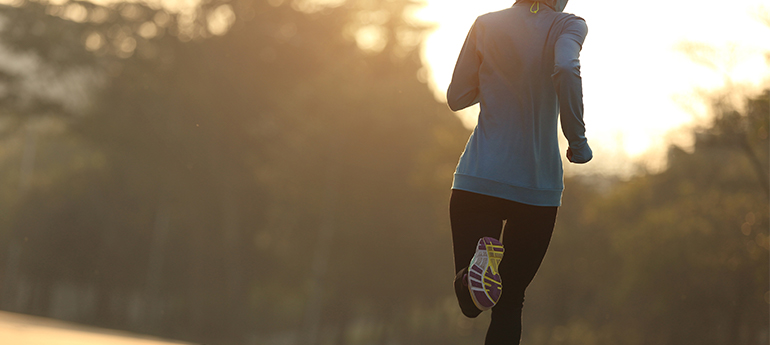 August 14, 2020
Although a COVID-19 vaccine is likely "when, not if," and I believe in the power of optimism and positivity – all over the world we are seeing assessments of the pandemic's toll on mental health. A report released last week from the Commonwealth Fund found that the stress of COVID-19 is having measurable mental health consequences. Thirty-three percent of Americans reported experiencing stress, anxiety or great sadness that was difficult to cope with alone. The countries with the next highest levels were Canada and the U.K., both of which reported 26 percent of people feeling anxious or stressed.

Our teammates around the world have been admirably navigating lockdown, challenges in caregiving, relationships that have moved from in-person to virtual, and uncertainty around school planning. This is a time unlike any other.

In our collaboration with Cleveland Clinic, ranked the #2 hospital in the country by U.S. News & World Report, on our return to office strategies, we've had the benefit of hearing from leading medical experts like Dr. Amanda Hagen, Medical Director for Cleveland Clinic AtWork, the clinic's employer health program, who noted: "The most important thing you can do is take a moment to center yourself and breathe. Take care of yourself; recognize that you can't control everything, but rest, exercise, meditation, nutrition – there are a lot of things you can do."

For me, personally, what has been incredibly helpful is breaking up my days and routines. I get outside for fresh air and head-clearing walks when I can. I call family members to check in and catch-up. I have also found that going into the office a day or two a week has greatly energized and refreshed me. We all have the things that work well for us, but we don't always prioritize them. As I shared with our teammates recently: work can wait, your mental health can't.

Mental health has always been a central value at Avison Young. It's why we provide access to important mental and physical health services and resources as part of our benefits so that people can ask for help when they need it – confidentially, free of charge and 24/7. It's also why we've extended flexibility to our teammates who can perform their duties remotely to continue working from home through the end of the year to help eliminate any of the stressors associated with coming to the office.

Every day I am reminded of the resilience of our teammates and impressed with all that they do as colleagues and on behalf of our clients. But we can never lose sight of the fact that to continue serving and helping others, we must put on our own oxygen masks first and take care of ourselves.

ROSE'S FAVORITES FOR WELLNESS:

Book: Mayo Clinic Handbook for Happiness by Amit Sood, M.D., M.Sc.

App: Nike Run Club and Apple Watch Health apps

Exercise: Running

Mark E. Rose is Chair and CEO of Avison Young.

The spread of COVID-19 and the containment policies being introduced are changing rapidly. While information in the briefing notes is current as of the date written, the views expressed herein are subject to change and may not reflect the latest opinion of Avison Young. Like all of you, Avison Young relies on government and related sources for information on the COVID-19 outbreak. We have provided links to some of these sources, which provide regularly updated information on the COVID-19 outbreak. The content provided herein is not intended as investment, tax, financial or legal advice and should not be relied on as such.
© 2023. Avison Young. Information contained in this report was obtained from sources deemed reliable and, while thought to be correct, have not been verified. Avison Young does not guarantee the accuracy or completeness of the information presented, nor assumes any responsibility or liability for any errors or omissions therein. All opinions expressed and data provided herein are subject to change without notice. This report cannot be reproduced, in part or in full, in any format, without the prior written consent of Avison Young.