null - Commercial Real Estate Blog | Avison Young
Avison Young's commercial real estate blog
Provisions commercial real estate should watch in the FY2022 budget request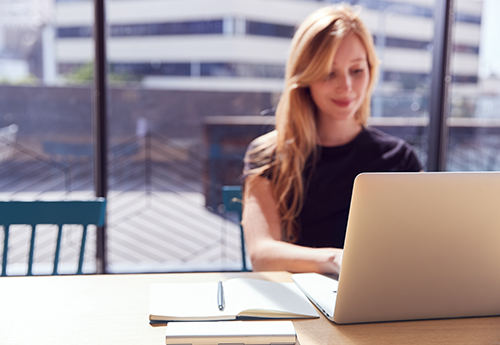 July 13, 2021
President Biden's budget request for fiscal 2022 proposed nearly across-the-board funding increases for cabinet-level agencies, signaling potential growth in these agencies that could have a meaningful impact on the Metro DC region. A few of these funding initiatives have particularly strong potential to impact commercial real estate in the region.
ARPA-H
Impact: Suburban Maryland office market
Since 1958, the Defense Advanced Research Project Agency (DARPA) has driven innovation in U.S. defense capabilities to help maintain the United States' status as the preeminent military superpower. Headquartered in Arlington, VA, the agency occupies 385,000 sf of office space, and since 2010 has been responsible for an annual average of more than $200M in contract awards performed in Arlington County alone.
In the FY2022 budget, the Biden administration seeks to establish an equivalent R&D powerhouse aimed at healthcare innovation. Dubbed the Advanced Research Project Agency for Health (ARPA-H), the agency has a requested budget of $6.5 billion – more than twice what the FY2021 budget granted to DARPA. Given ARPA-H's focus on life sciences and its position as part of the National Institutes of Health, Suburban Maryland's life sciences corridor is likely to benefit handsomely from the creation of this new agency.
Rural e-Connect ("Reconnect") Program
Impact: Northern Virginia data centers
The FY2022 budget request proposes a $65 million (10.2%) increase in funding (for a total $700M) for the Reconnect Program, aimed at bringing broadband internet access to underserved rural communities. According to the budget document, 35% of rural households are still in need of such access. Given a rural population of more than 57 million people, this could increase the number of U.S. broadband internet consumers by about 20 million – 6.7% of the total population – indirectly driving an increase in the need for data centers nationally. Add this to the estimated 23% annual growth rate expected in the overall global datasphere through 2025, and it becomes clear that the data center space is poised to continue outperforming more conventional commercial property sectors even as the pandemic subsides. As the preeminent global data center market, expect Northern Virginia to capture its fair share of this growth.
R&D investment
Impact: Southwest (DC), Eisenhower Avenue (VA), Gaithersburg (MD) office markets
The budget proposal calls for increases in funding for various agencies engaged in advancing the United States' scientific understanding of the world, including:
+19.8% for the National Science Foundation (headquartered on Eisenhower Avenue in Alexandria, VA)
+6.6% for NASA (headquartered on E Street in Southwest DC)
+10.4% for the Department of Energy (headquartered on Independence Avenue in Southwest DC)
+44.7% for the National Institute of Standards & Technology (headquartered in Gaithersburg, MD).
Source: WhiteHouse.gov
Defense spending
Impact: Northern Virginia office market
The FY2022 budget request proposes a 2% increase for the Department of Defense (DoD), a much smaller increase than what has been enacted in the past several years. Between FY2015 and FY2020, the DoD budget grew 27.0%, or an average of 4.9% annually. In part, this sharp increase was due to the fact that the Defense budget had been subject to spending caps put in place by the Budget Control Act of 2011 (BCA). Starting with FY2014, these caps were substantially raised, which allowed the Defense budget to begin climbing once again. Following the 2016 election, the Trump administration took office and made Defense a top priority, allowing the DoD budget to climb past its pre-BCA high to a new record in FY2020.
Source: WhiteHouse.gov
Growth in the Defense budget is, of course, highly correlated with the issuance of Defense contract awards, a critical driver of demand for the Northern Virginia office market. Between 2015 to 2019 (after the end of BCA-induced sequestration but before the pandemic), the volume of annual Defense contract awards grew by 40% and the Northern Virginia office market absorbed an average of 1.6 million sf per year. For comparison, when the Defense budget was subject to caps in 2011-2015, annual contract awards fell by 27% and the office market absorbed an average of just 169,000 sf annually.

Halfway through 2021, Defense contract volume appears on pace for a strong, if not quite a record, year. However, as the FY2022 budget makes its way through Congress and Biden's across-the-board budget increases get walked back to more realistic levels, the DoD's proposed 2% increase (the lowest increase of any cabinet agency except DHS) could very well become a budget cut, which history tells us would lead to a slowdown in new contracts and ultimately a decline in Northern Virginia leasing velocity.
Source: USASpending.gov
Source: OMB.gov
Virginia's economy is more intertwined with the Defense budget than any other state; more than 88,000 DoD personnel account for 2.2% of the state's labor force, not including any of the agency's many contractors. Nonetheless, the DoD has a presence nationwide, and any change to its budget could have far-reaching impacts. Outside the greater Washington, DC area, the states with the most DoD employees are California with 57,800 and Texas with 44,400, though each of those numbers equates to just 0.3% of the state labor force because of these states' large size. As a percent of all workers, Oklahoma (1.3%), Maine (1.2%) and Alabama (1.1%) have the largest DoD presence outside the National Capital Region.
John Andril is the Mid-Atlantic Regional Manager, Insight, based in our Washington, D.C. office.
© 2023. Avison Young. Information contained in this report was obtained from sources deemed reliable and, while thought to be correct, have not been verified. Avison Young does not guarantee the accuracy or completeness of the information presented, nor assumes any responsibility or liability for any errors or omissions therein. All opinions expressed and data provided herein are subject to change without notice. This report cannot be reproduced, in part or in full, in any format, without the prior written consent of Avison Young.