null - Commercial Real Estate Blog | Avison Young
Avison Young's commercial real estate blog
Office space remains integral part of tenants' post-pandemic plans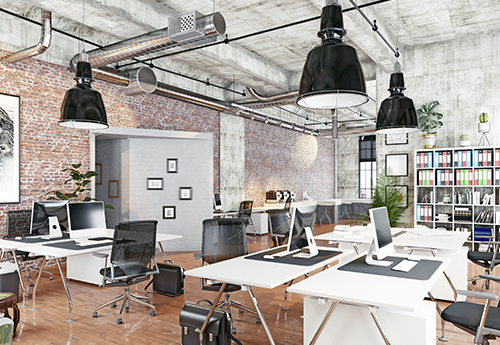 April 30, 2021
Reports of the death of Metro Vancouver office space have been grossly exaggerated.
While deviations around layouts and work schedules are likely to emerge in the immediate aftermath of the start of the 'great return' that Canadian urban cores will undergo this upcoming fall, the consensus among most employers across virtually all sectors of the economy – and from many employees themselves – is a stated desire to get back into the workplace and something resembling normalcy.
There are a variety of reasons for this but after reviewing report after report and survey after survey, the preliminary euphoria and flexibility that initial work-from-home orders generated largely dissipated after more than a year into the COVID-19 pandemic. 'Zoom fatigue,' a considerable blurring of lines between professional and personal lives and the innate human need to interact and socialize were just some of the factors cited. Let's focus on three key indicators that demonstrate that any definitive autopsy report on the death of the regional office market is highly premature.
Vacancy fallacy – While it is true that the percentage of sublease vacancy that makes up overall vacancy increased substantially in Downtown Vancouver, overall downtown office vacancy rose to just 6.6% at year-end 2020 from 2.6% 12 months earlier. A balanced market is generally considered between 8% and 10%. Will vacancy continue to rise in 2021? Yes, it will. As a lagging indicator, quarterly vacancy rates represent leasing decisions made in the past or delayed, not current conditions. Many tenants pushed off leasing decisions through either short-term extensions or renewals. This isn't lost leasing activity, it is deferred. As vaccination programs roll out and employers attain a clearer understanding this fall of the pandemic's full impact on staff productivity, innovation and workplace culture, leasing activity will resume in earnest as negotiations pushed forward from 2020 and 2021 into 2021 or 2022 will likely be rolling over into tenants negotiating their 2022 and 2023 lease expiries. With many more options likely available for the balance of 2021 than there was in the first quarter of 2020, landlords are proving to be more flexible in lease negotiations at least for a time. With the vast majority of downtown vacancy, sublease or otherwise, emerging in class B and C buildings in spaces less than 4,500 sf, the overall rise in vacancy as it has often been portrayed is not as calamitous as it may appear and could suddenly reverse course and close the window of opportunity for tenants as quickly as it opened.
Location, location, location – Much has been made of heightened office vacancy in urban cores across Canada, but what happened in the suburbs? In Metro Vancouver, there was little change outside of Vancouver's city limits with the overwhelming amount of vacancy situated in the downtown core and along the Broadway corridor. Office vacancy in Burnaby and Richmond nudged upwards only slightly through 2020, while other municipalities such as New Westminster and Surrey actually recorded declines in vacancy. This was not a case of tenants fleeing the core to populate suburban office space, but an example of businesses that not only continued to operate in their respective communities but, in some cases, flourished and expanded during the pandemic.
Follow the smart money – Office buildings in downtown Vancouver have typically commanded premium pricing, posing a relatively high bar of entry for investors. This has led institutions and well-capitalized private investors to often develop their own class AAA office properties when they are unable to purchase them, a practice that has resulted in two development cycles kicking off in the past eight years. After the banner years of 2017, which include the billion-dollar-plus sale of a 50% stake in Cadillac Fairview's 12-building downtown office portfolio, and 2018, which involved the sale of 10 downtown office buildings, followed the second sale in three years of the iconic Bentall Centre for more than $1 billion in 2019. However, in 2020, the number of sales of downtown office buildings slumped to just two properties. Were investors fretting over the future of downtown office space as a result of the pandemic? Apparently not. In the first quarter of 2021, five downtown office buildings transacted and at least two new substantial office developments have been announced. The pandemic may have forced downtown Vancouver's office market into hibernation, but its future among tenants and investors remains bright as it reawakens in a new world that will increasingly bear a striking resemblance to the old one.
Andrew Petrozzi is an Avison Young Principal and the firm's British Columbia Research Practice Leader. He is based in the company's office in Vancouver, BC.
© 2023. Avison Young. Information contained in this report was obtained from sources deemed reliable and, while thought to be correct, have not been verified. Avison Young does not guarantee the accuracy or completeness of the information presented, nor assumes any responsibility or liability for any errors or omissions therein. All opinions expressed and data provided herein are subject to change without notice. This report cannot be reproduced, in part or in full, in any format, without the prior written consent of Avison Young.