null - Commercial Real Estate Blog | Avison Young
Avison Young's commercial real estate blog
Invest for our planet: learning about the importance of increasing environmental value for your property or portfolio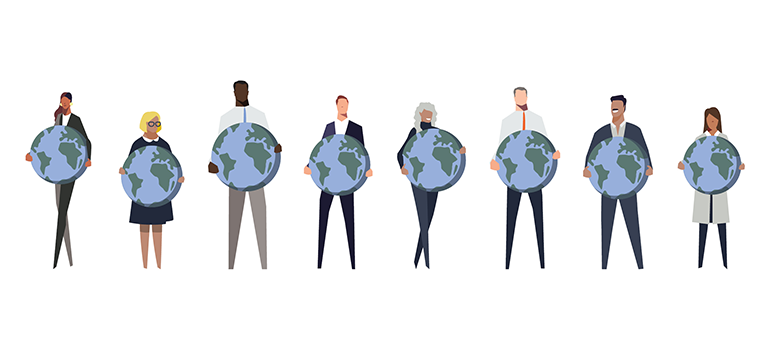 May 5, 2022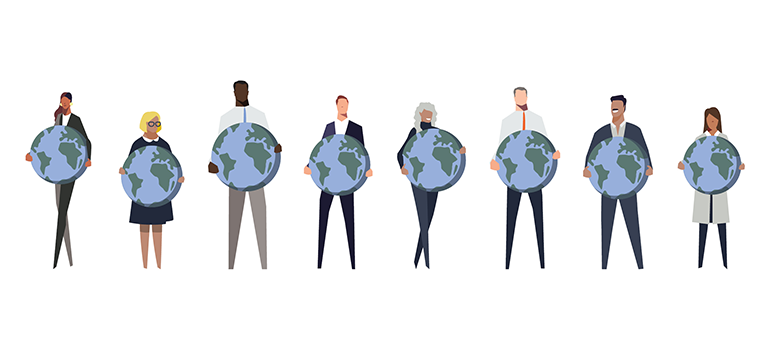 In celebration of the 52nd anniversary of Earth Day, Avison Young staff around the world recently joined together for a company-wide town hall on climate investment and the built environment.
Avison Young Director of ESG for North America Brandy Burdeniuk was joined in conversation by a panel of experts from various Green Building Council organizations to share the latest in ESG (environmental, social and governance) and environmental investment.
Catriona Brady, Director of Strategy and Development at the World Green Building Council, Chris Pyke, Senior Vice President, Arc Skoru, Inc., part of the U.S. Green Building Council family of organizations, and Akua Schatz, Vice President, Market Engagement and Advocacy at Canada Green Building Council, discussed where we stand today, what we hope to gain from climate action, and a few ways occupiers and investors alike can start planning now for more climate-friendly futures.
Here are just a few of our key takeaways from the conversation:
The global conversation around ESGs and environmental action is constantly growing and quickly evolving.
Real estate partners across sectors are increasingly interested in improving ESG awareness and practice.
Globally, many see the time to act is now, and to make sure we get it right, conversations are on-going around how to make ESG truly performance-driven with net positive outcomes for both corporate social responsibilities and business bottom-lines.
It starts with shared language, understanding of the landscape, and matching needs to trends.
Upwards trends and momentum are increasing investor and regulatory pressures to act now and advance green building standards.
Mainstream awareness of climate change, growing popularity around social and ESG issues, current talent wars across employers of all kinds, and more are leading to increasing pressure on investors to act to meet the moment.
This includes identifying products that are truly sustainable and pushing for investment, it means looking for opportunities to choose better for our buildings, and not waiting, because we can't, for regulation and policy change – we must act now, embrace sustainable action, and move beyond and before regulation, to ensure the pace of change matches the needs of today and tomorrow to stop climate change in its tracks.
According to research from the World Green Building Council, and as shared by our panelists, among global asset owners, pre-COVID numbers showed upwards of 80% planning to incorporate sustainable investment in their properties. In a post-COVID world, these numbers are likely even higher, driven by current natural and societal climates, trends, desires, and outputs from climate scientists worldwide.
Roadmaps, retrofits, and natural capital opportunities are on the minds of many as we look toward the future.
Retrofit econ is the new green building of the future and the significant way we can begin addressing climate change now. This begins with looking at models for aggregation and acceleration of retrofits and developing concrete roadmaps to implement change at scope and scale.
With so many opportunities and much at stake, we need to think about bracing for climate futures like we think about preparing a team for a football game. Week by week, month by month, quarter by quarter, what is the biggest impact play of the day across locations and industries with varied timetables and priorities based on what is needed most for a particular "team" in an area and sector, which can vary wildly.
Then, it's meeting these needs with concrete goals and action plans.
Like working toward a championship, we only have so many chances to meet milestones toward net zero targets. Roadmaps and investments in things like buildings, which are one of the largest and most tangible examples elevating the importance of efforts like natural capital opportunities, give us ways to leverage existing resources toward direct positive net benefit and preventative maintenance work.
By incorporating more nature into projects, we have tremendous opportunity to quantify natural capital add and opportunities and see the benefits maintaining natural systems can have on communities and infrastructure – which are often massive. And investing in our buildings can provide much in decreasing the heavy pollutant caused by current building infrastructure. Current projections put buildings as the contributors behind nearly 40% of our annual global C02 emission, providing tremendous opportunity to roadmap, retrofit and take action toward very real, tangible change.
The path forward can begin now with a few simple steps toward greater environmental value for every customer and property type.
Paralysis can happen by the sheer volume of work that can be done. Shift and pace of change can make things tricky to keep track of too.
But big change doesn't happen overnight, rather through small steps full of meaningful action.
Here's the bar as we see it today, and where owners, operators and investors alike should concentrate their efforts now:
Know where you stand. Find out where your property or portfolio stands today against ideal green, climate-forward solutions and standards.
Develop a plan for improvement. If you don't have a plan, start developing one that advances structural retrofits or develops new construction with higher green standards and climate at the forefront. In the future, this kind of a plan won't just be advised or strongly encouraged, but mandatory for all.
Recognize your gains. Celebrate every incremental change that you can make today. More climate-friendly standards are the future, and with each change, you are improving the long-term asset value and creating a deeper competitive advantage for your property or portfolio. All wins are worth a round of applause.
Consider the steps you could you take today toward greener futures for your properties, portfolios, and the communities they serve. Consider where you could take a step forward toward greater environmental value investment and creation today, for your people and the planet.
Rachel Kresge is Avison Young's Global Content Development Manager and a member of the Avison Young Women's Network.
© 2023. Avison Young. Information contained in this report was obtained from sources deemed reliable and, while thought to be correct, have not been verified. Avison Young does not guarantee the accuracy or completeness of the information presented, nor assumes any responsibility or liability for any errors or omissions therein. All opinions expressed and data provided herein are subject to change without notice. This report cannot be reproduced, in part or in full, in any format, without the prior written consent of Avison Young.