Avison Young's commercial real estate blog
Houston's STEM Diversification Transformation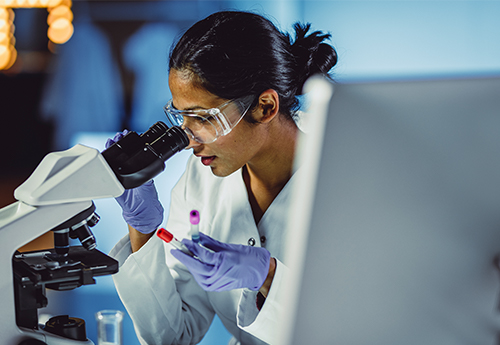 October 28, 2020
It's been nearly a decade since Texas A&M and The University of Texas (UT) battled it out on the football field, but make no mistake, the rivalry remains strong as these two universities and others such as Baylor University keep the competitive spirit going on the field of health sciences at the Texas Medical Center in Houston. With the recent groundbreaking of the $500 million Texas A&M Innovation Plaza, and Rice University's technology innovation hub, the Ion, set to open in early 2021, Houston's increased engagement with the life sciences and technology could be the economic boost the doctor ordered.
I have blogged about Houston's resiliency, its innovative spirit and effective public-private partnerships many times over the years. And, quite frankly, it's worth mentioning again (and again and again). As the Energy Capital of the World, Houston's economy has always been tied to the oil and gas industry and that hasn't changed, but the diversification of the city's economy is on the horizon. The oil and gas industry has already broadened their resources to include renewable energy with Texas leading the nation in wind-powered electricity generation and among the top states in solar energy potential. The Ion and life science developments like TMC3 are being driven by renowned medical and educational institutions and thus creating investment opportunities, attracting talent and setting the stage for Houston to have a stronger and more diversified economy than ever before.
Texas A&M's Innovation Plaza comprised of Discovery Tower (building for two-degree EnMed program), Life Tower (student housing) and Horizon Tower (life sciences, biomedical, technology and office uses) over five acres is a significant footprint in the TMC and a giant step towards lifting up economic activity in the Bayou City. The Ion recently received two federal grants totaling almost $3 million dollars which will assist with the aerospace tech accelerator in partnership with NASA and utilize and promote minority-owned businesses.
The energy market, along with both TMC3 and the Ion have a solid imprint in Houston and are making huge strides forward in making this city home to the largest diversified STEM workforce in the country. It's great to see Houston capitalize on its great talents during this ever-changing world. This metamorphosis will slowly but surely stimulate office leasing activity. With more than 25% total availability of office space in Houston, (See Q3 2020 Avison Young Houston Office Market Report) there will be no difficulty in meeting the needs of new companies coming to town.
(Rand Stephens is a Principal of Avison Young and Managing Director of the company's Houston office.)
REFERENCES
Houston Business Journal | "Texas A&M, Medistar break ground on $500M Texas Medical Center Campus" | Oct. 1, 2020
Houston Chronicle | "Texas A&M to build $550 million complex in Houston's Texas Medical Center" | Feb. 20, 2020
Bisnow | "Houston's Life Sciences Sector Expected to Launch in 2020" | Feb. 18, 2020
Houston Chronicle | "Tech hub The Ion, tied to Houston's innovation district, gets $1.4M in funds for space accelerator" | Oct. 8, 2020
EIA.gov | Texas State Profile and Energy Estimates | March 19, 2020