null - Commercial Real Estate Blog | Avison Young
Avison Young's commercial real estate blog
Houston, Interrupted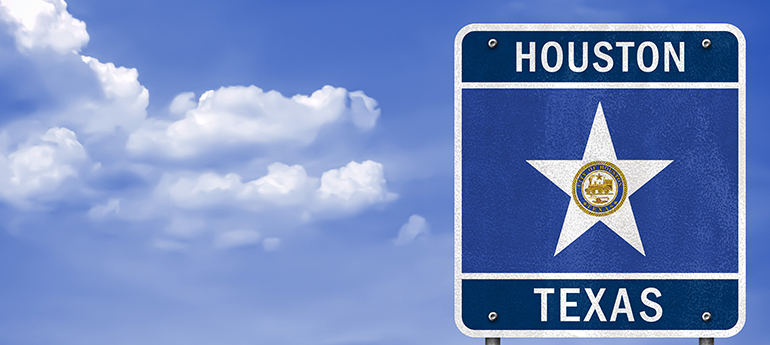 March 24, 2020
Houston, our nation, and the world have navigated and triumphed over many interruptions throughout history – Enron, Hurricanes Ike and Harvey, 911, oil and gas downturns – just to name a few. Life is filled with ups and downs, but history has taught us the power of optimism and a positive attitude. Although unprecedented in our lifetime, COVID-19 is an interruption that we will learn from and overcome.
After Harvey, this blog praised Houston for having built such a strong foundation with economic engines centered around energy and medicine, exemplary post-secondary education with world-class universities and an affordable cost of living. These uncertain times will undoubtedly test the resiliency of our economic foundation once again, but I am optimistic that Houston and beyond will come to grips, return to normalcy and emerge stronger and wiser.
It's not how we react that will define us, but how we respond. Responding to the shortage and need for hand sanitizer, Houston-based
Gulf Coast Distillers
announced the production of hand sanitizer and rubbing alcohol as they also continue their core business of bourbon and vodka. Texas Gov. Greg Abbott responds to help the hospitality industry by allowing restaurants to deliver alcoholic beverages with food orders and also issuing a
buy-back waiver
which provides alcohol distributors and manufacturers the opportunity to repurchase excess inventory from restaurants, bars, etc., affected by event cancellations due to COVID-19. These are just a few examples of how Texas businesses and the State of Texas responds to times of crises to help the community and similar efforts are happening around the country.
On the commercial real estate front, as reported in Avison Young's latest update,
"COVID-19, Impacts on Real Estate
," the widespread imposed restrictions on population movement are having significant impacts on business activity we anticipate a recession, "but it is unclear how deep and prolonged any downturn will be." Real estate will experience secondary impacts from reduced economic activity. Just as Houstonians are accustomed to waiting for flood waters to recede after a hurricane or a severe rainstorm, we are all in a "wait-and-see" mode. Due to social distancing recommendations, retail and hospitality sectors are facing the most challenging obstacles and, as mentioned above, are already adapting. The Houston office market certainly didn't need to have salt added to their already wounded leasing activity. Given the symbiotic relationship that office leasing has with the energy sector, oil and gas prices are currently the greatest concern. Transactions are likely to be delayed for both office and capital markets out of concerns for the economic outlook. The industrial sector has long been on solid ground and has an abundance of newly constructed space. It's possible that local suppliers will boost demand for warehouse and production and open the doors to fill those new spaces.
The ability and technology to work from home and to homeschool has been around for quite some time, but now we are all forced to do so. Food and grocery pickup and delivery are not novel ideas - perhaps we will see a push for driverless deliveries - but those conveniences have quickly turned into necessities, for now.
Opportunity and innovation arise from turmoil, and by sticking together and focusing on the positives during these uncertain times, we will emerge stronger.
Rand Stephens is a Principal of Avison Young and Managing Director of the company's Houston office.
Sources:
HBJ.com |
Houston-area distillery pivots to make hand sanitizer, rubbing alcohol
| March 17, 2020
KBTX.com|
Gov. Abbot waives regulations to allow restaurants to deliver alcohol
| March 18, 2020
© 2023. Avison Young. Information contained in this report was obtained from sources deemed reliable and, while thought to be correct, have not been verified. Avison Young does not guarantee the accuracy or completeness of the information presented, nor assumes any responsibility or liability for any errors or omissions therein. All opinions expressed and data provided herein are subject to change without notice. This report cannot be reproduced, in part or in full, in any format, without the prior written consent of Avison Young.