null - Commercial Real Estate Blog | Avison Young
Avison Young's commercial real estate blog
Glasgow Industrial Market – A Covid Resilient Market?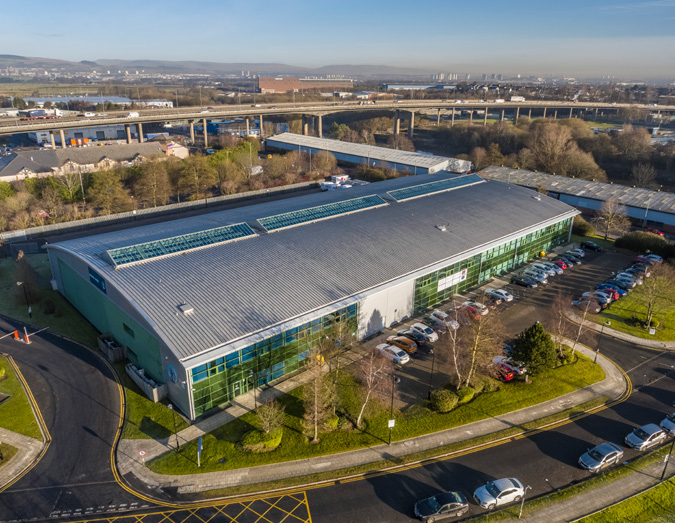 June 22, 2020
2020 has seen the Real Estate market change pace and direction across all sectors. In Glasgow's industrial market we have experienced an active requirement for expert property advice in negotiating and securing additional warehouse storage from those businesses that remain trading throughout the lockdown.

We have recorded increased demand for space from food and medical suppliers, as well as last mile distributors. This trend is anticipated to continue for some time to come in these sectors, with logistics now the main driver of industrial demand.

Our direct-to-consumer clients are reporting a strong demand for their products and subscriptions, as shopping habits have evolved quickly under the circumstances, as many traditional means of purchasing goods was temporarily suspended and shoppers flocked to the internet causing shortages of goods, supply chain issues and websites to crash.

Industrial availability has been declining in Scotland over recent years. The limited development pipeline and healthy demand has continued to apply upward pressure to rentals in this sector.

Brands like Amazon are driving fundamental change and the functionality of the industrial sector. New uses are being found for industrial property – who would have known what the term "dark kitchen" meant 3-4 years ago.

With the well documented difficulties faced by retailers, landlords are also beginning to look at conversion and repurposing of some poorer performing retail warehousing parks into logistics space.

We have also recorded an uptick in health-tech and innovation industry enquiries, as the Research & Development sector is catapulted into the spotlight by COVID-19 and receives increased investment. Tenants are now enquiring about larger office and laboratory content in industrial units, increased power, enhanced floor loadings and access to amenities and wellbeing facilities for staff, in addition to seeking good public transport links, as new and emerging technology-based occupiers enter the market.

A key trend in industrial assets will involve innovation and new technologies driving the next evolution of the 'industrial shed', with a focus on staff wellbeing and amenities.

Not since Norman Foster broke the mould for shed design in 1966 with his ground-breaking Reliance Controls Factory, which many argued paved the way for modern day shed design, have we seen such an opportunity to be innovative. As occupiers' requirements begin to drive change in our industrial sector, we expect industrial occupiers to request that developers and landlords provide Wired Scored data security and connection certification, BREEAM certification, enhanced EPC's, and maybe even WELL certification and accreditation, much like the accreditations required on some modern offices.

While many sectors have put decision making on hold during the crisis, it is clear that the Scottish industrial market isn't standing still. Our Glasgow industrial team has remained extremely active throughout the crisis and has acquired over 125,000 sq ft of space for occupier clients, secured an additional 100,000 sq ft of new occupier requirements and is engaging in meaningful discussions on behalf of landlords on over 150,000 sq ft of industrial space.

Recent Glasgow transactions include:
Ferguson Marine – A new 77,000 sq ft HQ acquisition, which was the largest industrial letting in Port Glasgow for 16 years.
Flavourly – 17,500 sq ft leasehold acquisition at Glasgow Airport for a direct to consumer beer delivery company, which took two weeks from viewing to concluding missives.
2 Cambuslang Way – Purchase of a vacant new-build 10,500 sq ft industrial unit on behalf of a landlord client.
Pete Harding is an Associate Director of Avison Young's Glasgow Business Space team.
The spread of COVID-19 and the containment policies being introduced are changing rapidly. While information in the briefing notes is current as of the date written, the views expressed herein are subject to change and may not reflect the latest opinion of Avison Young. Like all of you, Avison Young relies on government and related sources for information on the COVID-19 outbreak. We have provided links to some of these sources, which provide regularly updated information on the COVID-19 outbreak. The content provided herein is not intended as investment, tax, financial or legal advice and should not be relied on as such.
© 2023. Avison Young. Information contained in this report was obtained from sources deemed reliable and, while thought to be correct, have not been verified. Avison Young does not guarantee the accuracy or completeness of the information presented, nor assumes any responsibility or liability for any errors or omissions therein. All opinions expressed and data provided herein are subject to change without notice. This report cannot be reproduced, in part or in full, in any format, without the prior written consent of Avison Young.