Avison Young's commercial real estate blog
ESG: the powerful contributor your real estate risk mitigation strategy needs now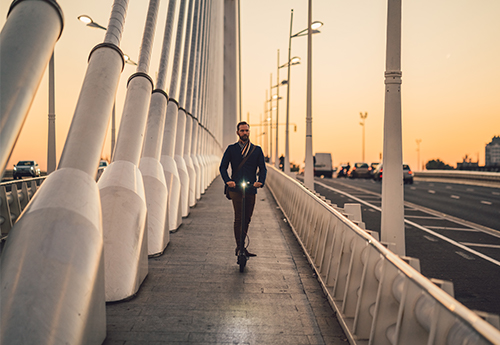 March 2, 2021
Usually in times of recession, there is reluctance to invest time and resources on programs that are unfamiliar or seen as "optional" in favor of focusing reduced resources on boosting revenues and controlling day-to-day operational expenses.
But the COVID-19 pandemic has presented unique challenges and opportunities for real estate, with needs such as improving health and safety of our building operations, to how we address social equity in our workforces that vary from any recession landscape in recent history.
Following rolling lockdowns and work-from home experiments, now the focus in real estate is turning to restoring tenant comfort and confidence with return to the office, experiential venues and fashion malls to minimize the potential long term damage to income streams and duration of leases. Tenant engagement and experience loom large as a make it or break it determinants of success for owners and operators.
Environmental, social, and governance (ESG) practices are no longer an emerging trend but have rapidly become critical components of our real estate investment programs.
How your property and portfolio manage these areas will not only improve your reputation as a socially conscious and responsible corporate citizen, but high scores in these areas will continue to grow in importance toward key property valuations, including appraisals and liquidity, meeting the demands of market landscapes, and working toward global climate commitments.
I recently dove into this, and other related concepts, in dialogue with Jack Davis, Managing Director of RE Tech Advisors and Theddi Chappell of The Counselors of Real Estate where we discussed:
New ESG's factors impacting policy work and decision making.
Green as the baseline and standard means of signaling building quality.
Considerations for measurement and tracking of ESG efforts.
Modern ESG reporting alternatives.
The growing influence of millennial investors in the ESG movement.
Recognition of ESG's importance within corporate America and global communities.
How ESG is changing the valuation and appraisal calculations.
Watch the full conversation, ESG: A Material Risk or Opportunity?, below:
Amy Erixon is a Principal and the President of Global Investment Management at Avison Young.