Avison Young's commercial real estate blog
Edmonton industrial market evolving and diversifying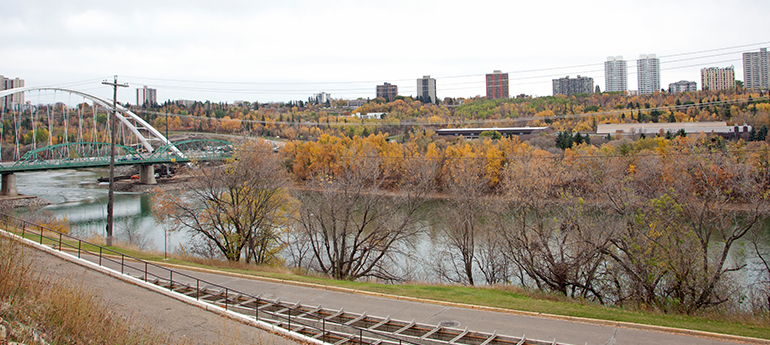 July 12, 2019
Question: What do Amazon, cannabis, liquor, Ford truck parts and dog food have in common?

Possible answer:
a) A long weekend in Edmonton.
b) Often used in jokes about Alberta.
c) Industrial build-to-suit tenants in the Edmonton region.

Correct answer: C

These are the largest build-to-suit industrial buildings that have been constructed, or were under construction, recently in the Edmonton industrial market. From largest to smallest, the largest build-to-suit tenants in square feet (sf) include:

Tenant/Occupier and Use

Rentable Area (sf)

Amazon

1 million

Aurora Cannabis (production facility)

800,000

Alberta Liquor and Gaming Commission Distribution Centre

546,000

Ford

(parts distribution centre)

403,000

Champion Pet Foods

(production facility)

371,000

Total

3.12 million

For the Edmonton industrial market, these are some very large buildings. To put things in perspective, the overall industrial market in the Edmonton region comprises 156 million sf.

An interesting observation is that none of these businesses are in the energy industry.

The market has been long been perceived as being directly tied to the energy industry (and there is certainly some truth to this viewpoint.) However, with the energy industry less robust than it has been in previous years, the leadership within the market has changed. The recent build-to-suit activity is a testament to the diversification in the market and how industrial development is now focused on supporting the overall economy in the Edmonton region (population: 1.4 million) and the northern half of the province.

In addition to these build-to-suit developments, a number of speculative multi-tenant properties are underway. These include: Rampart Industrial Park's 121,000-sf Building 4 and 295,000 sf of multi-tenant warehouses in QEMT I and III buildings in Nisku, which highlight the major developments now online in the Greater Edmonton Area.

A recent industrial land acquisition in south Edmonton is further evidence of a renewed confidence in the Edmonton industrial story. Panattoni Developments, in conjunction with a financial partner, has recently acquired a site in south Edmonton that has approximately 148 acres of land available for industrial development.

All of this recent activity is pointing to a subtle confidence in the market. With a vacancy rate dipping below 6%, the market is healthier than many perceive it to be.

Another interesting observation is that employment in Edmonton is now higher than what it was before oil prices collapsed in 2014. Please see the table below, which was published by Statistics Canada.


As long as we are back to the energy industry, at the time of writing this blog, the Trans Mountain Pipeline expansion has just been approved by the federal cabinet. The expansion will create a pipeline system with the nominal capacity nearly tripling from 300,000 barrels per day to 890,000 barrels per day and is expected to cost approximately $7.4 billion.

As of now, the approval means little in terms of immediate material impact on the province, but sentiment has certainly improved. The bottom line is that yes, Alberta industrial real estate has been impacted by the energy industry. However, as discussed, nearly all of the large major development projects in the region have no ties to the energy business at all. The industrial market is evolving, maturing, and diversifying.

(Corey Gay is a Principal of Avison Young and Tony Randhawa is an Associate in the company's Edmonton office. Members of the firm's capital markets group, they work as a team while specializing in industrial investment property sales, including build-to-suit projects.)