null - Commercial Real Estate Blog | Avison Young
Avison Young's commercial real estate blog
Dragon Uplifts and Unites the Nation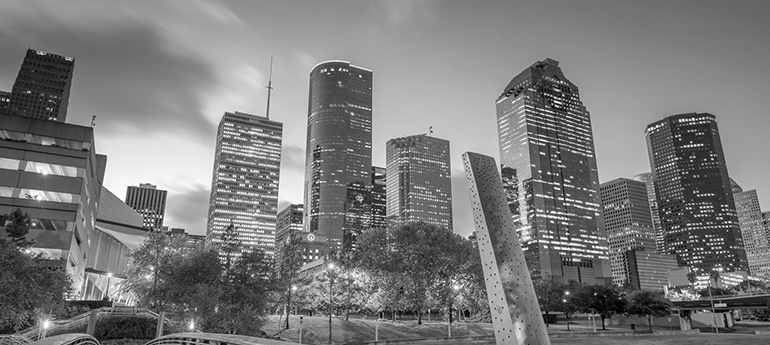 June 1, 2020
It's been nearly a decade since an American spacecraft launched from American soil carrying NASA astronauts, but on Saturday, May 30, 2020, astronauts Bob Behnken and Douglas Hurley took flight aboard SpaceX Crew Dragon for a momentous flight to the International Space Station. Also, for the first time in space history, they blasted off on a spacecraft not owned and operated by NASA. Other historical aspects of this space mission have been overshadowed by pandemic media coverage when SpaceX Crew Dragon should have dominated the headlines. This month's blog will shine the spotlight on a few of those unique facets.

For example, Elon Musk must be over the moon with the successful launch of his Crew Dragon rocket. He founded Space Exploration Technologies Corp. (SpaceX), a private American aerospace manufacturer and space transportation services company, in 2002. NASA's use of a privately-owned rocket has significant implications for both NASA and SpaceX. It could ignite commercial real estate activity for office and industrial space in Florida, Texas and other coastal states. The space race is no longer U.S. versus Russia ­– it is among private aerospace companies competing for future space exploration missions. The Houston Spaceport located just north of the Johnson Space Center has a 53,000-square-foot (sf) building to be completed in July and already fully leased with primarily aerospace companies, which bodes well for the Clear Lake submarket.

Another amazing fact about this space flight is that unlike the space shuttle, the Crew Dragon was created with the ability to abort at any point from launch to orbit, which increases the survivability of the astronauts. Or, as Behnken explained to his young son, "we've done everything we can… to make sure that the Dragon isn't gonna bite us and if it tries, there's an escape system that's going to help us get away from the Falcon." Blasting into space on a rocket will never be without risk, but this advancement does improve the odds.

The Behnkens and the Hurleys share a unique bond that many may not know about. As civilians, it is hard to imagine what Behnken and Hurley were feeling as they soared through the sky and blasted into space, but their wives knew exactly what they were feeling. Megan McArthur, married to Behnken, and Karen Nyberg, married to Hurley, are actually veteran astronauts and have each been on prior space missions. McArthur assisted in repairing the Hubble Telescope in 2009, and Nyberg spent an extended period on the space station. In fact, all four astronauts met in 2000, when selected for NASA's astronaut class that year and have been friends ever since.

What an amazing moment it was to watch these courageous national heroes embark on this historic space journey. Our nation needed some uplifting news, and this successful rocket launch is just what the doctor ordered. Godspeed to Bob Behnken and Doug Hurley and prayers for their safe return.

Rand Stephens is a Principal of Avison Young and Managing Director of the company's Houston office.
© 2023. Avison Young. Information contained in this report was obtained from sources deemed reliable and, while thought to be correct, have not been verified. Avison Young does not guarantee the accuracy or completeness of the information presented, nor assumes any responsibility or liability for any errors or omissions therein. All opinions expressed and data provided herein are subject to change without notice. This report cannot be reproduced, in part or in full, in any format, without the prior written consent of Avison Young.