null - Commercial Real Estate Blog | Avison Young
Avison Young's commercial real estate blog
Diverse teams and inclusive workplaces equals greater business results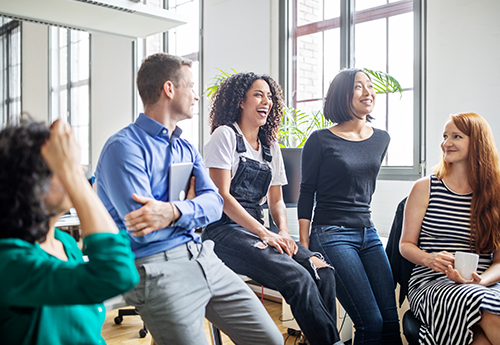 October 7, 2021
CREW Network recently launched the first CEO-driven business commitment to advance women and DEI in commercial real estate. When I was first approached by Wendy Mann, CEO of CREW Network, to sign the pledge, it was a no-brainer. The Pledge for Action aligns perfectly with Avison Young's existing efforts and commitments to the critical diversity and inclusion our industry needs. By signing on, along with many other leading commercial real estate CEOs, we are taking accountability for ourselves and for the employees responsible for implementing programs that advance women and DEI.
At Avison Young we firmly believe that commercial real estate isn't just about the buildings and the square footage, it's about spaces and places that improve lives and help businesses thrive. If we truly want to improve lives, help our clients succeed and keep our industry flourishing, we must understand that commercial real estate serves many diverse populations. To deliver, our workforce should reflect that. We need people who represent a diversity of perspectives and thinking for the future so that we can encourage meaningful change in the industry.
Disparities and stagnant progress for women and other individuals in underrepresented groups have plagued the CRE industry for decades. The 2020 CREW Network Benchmark Study: Gender and Diversity in Commercial Real Estate, conducted in partnership with the MIT Center for Real Estate revealed that:
Women earn 10% less than men in base salaries and 56% less in commission and bonuses annually
Women occupy 37% of the industry
Women hold just 9% of C-suite positions
Only 16% of CRE workplaces have 25% or more staff that are from diverse backgrounds
Signing this pledge underscores our commitment to take action within our own walls by tearing down persistent workplace barriers. We are doing that not by setting quotas, but instead, focusing on education, development, culture and standards for long-term mindset and behavior change. "CEO's need to take the steps necessary to drive change and demonstrate that leadership and accountability start at the top," said Wendy Mann in the recent Forbes article, 3 CEOs Pledging To Advance Women And DEI In Commercial Real Estate. I couldn't agree more.
Mark E. Rose is Chair and CEO of Avison Young.
© 2023. Avison Young. Information contained in this report was obtained from sources deemed reliable and, while thought to be correct, have not been verified. Avison Young does not guarantee the accuracy or completeness of the information presented, nor assumes any responsibility or liability for any errors or omissions therein. All opinions expressed and data provided herein are subject to change without notice. This report cannot be reproduced, in part or in full, in any format, without the prior written consent of Avison Young.