null - Commercial Real Estate Blog | Avison Young
Avison Young's commercial real estate blog
Discussing race and racism with our teammates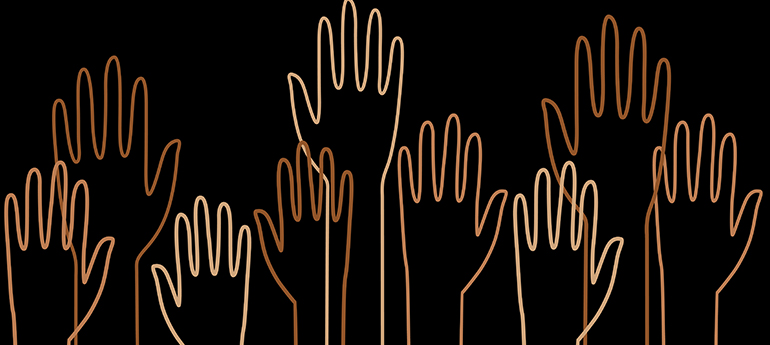 June 26, 2020
"The heartbeat of racism is denial. The heartbeat of anti-racism is confession." – Ibram X. Kendi

This quote was shared during a global listening session we held with thousands of our colleagues around the world this week. It is one of many steps Avison Young is taking to practice anti-racism and do its part to address systemic inequities. Our teammates stepped up to hear directly from our Black colleagues in the U.S., Canada and United Kingdom about our experiences and learn ways they can become active allies.

Sometimes these conversations are uncomfortable. But they are necessary for us to present our best selves at work and in every space we occupy. The last few weeks for many of us, particularly those of us who've always lived by the rule that you don't discuss race, religion or politics in the workplace, have felt different. The killing of George Floyd in Minneapolis – which was closely preceded by the murder of Ahmaud Arbery in Atlanta, and Breonna Taylor in Louisville – has caused an awakening not only in our country, but around the world.

These events aren't new. There is a long, painful history of unarmed Black women and men being killed by police under circumstances that shouldn't result in the loss of life. But the conversations we are starting to have at greater scale with our white colleagues in many ways is new.

Several Black colleagues shared their experiences with racism and microaggressions – of knowing clearly, from an early age, that the world may see them differently based on the color of their skin; of being stopped by police six times in two months; of receiving instructions from their parents to never leave a store without a receipt or wear a hoodie outside of the home; of being presumed to work in administrative rather than leadership functions.

One of our colleagues put it this way: "I have always had to watch how I carry myself, how I dress, how I respond to things, because I am seen as a threat."

We talked about how technology is increasing visibility and awareness of these incidents and issues – often now caught on camera for people to watch. But we also talked about how it's not just enough to be shocked or saddened by demonstrations of racism, we need to act and speak up against injustice when we see it, especially when we are able to do so from a position of privilege. If you've never had to think about the scenarios our colleagues laid out above, then you have privilege.

Dr. Alexandra Solomon, Professor and Psychologist at Northwestern University, joined our discussion to talk about activism and how to examine the role we each can play in being actively anti-racist.

"The quality of relationships determines the quality of our lives," she shared. "This moment we're in is a moment of crisis. Crisis tends to be a turning point when you can look at 'who have I been,' 'who am I now,' and 'who do I want to be.' We can't have high-quality relationships without truth telling, witness bearing and listening."

Dr. Solomon discussed strategies to achieve this, including acknowledging an experience and asking to learn more; admitting when you have a blind spot; being curious and displaying humility; speaking up; and having a growth mindset, believing that you are never done learning.

She encouraged everyone to play an active role in talking about race and racism, noting that any particular feelings or sensations those conversations stir within you are data points – places of inquiry. Each data point offers an opportunity to determine where your gaps in knowledge exist and what your commitments and behavior can reflect going forward.

"Your activism should be a deep reflection of who you are," she said. "We need to challenge ourselves to have our activism be a marathon, not a sprint."

Strengthening our diversity and inclusion efforts is a reflection of who Avison Young is. We recognize that the work of anti-racism is a continuum, not just a series of one-time events. This listening session is the first of many dialogues we will have to help us better understand ourselves and each other. We remain inspired by our colleagues for their courage and willingness to give voice to their experience and perspectives, which are so critical to how we all think about race and how we carry ourselves throughout our everyday life. It takes tremendous individual effort to live anti-racism out, but in this moment, we are each accountable for listening, learning and choosing a path of action to drive change.

Nicole White is an Avison Young Principal and Legal Counsel and a member of Avison Young's Black Professionals Employee Resource Group.
© 2023. Avison Young. Information contained in this report was obtained from sources deemed reliable and, while thought to be correct, have not been verified. Avison Young does not guarantee the accuracy or completeness of the information presented, nor assumes any responsibility or liability for any errors or omissions therein. All opinions expressed and data provided herein are subject to change without notice. This report cannot be reproduced, in part or in full, in any format, without the prior written consent of Avison Young.