null - Commercial Real Estate Blog | Avison Young
Avison Young's commercial real estate blog
Despite the "Great Lockdown", Canadian office sublet space growth is in check (for now)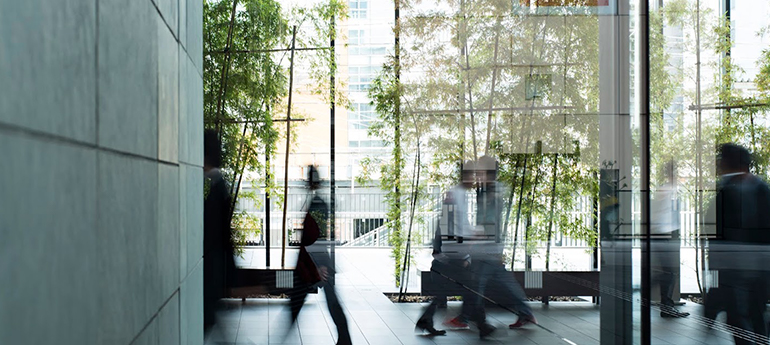 May 12, 2020
Economic downturns typically breed growth in sublease space in the commercial real estate (CRE) sector, but we can all agree that this downturn is like no other, and the outcome is unpredictable.

An analysis of new office sublet listings in Canada's major CRE markets through the first week of May 2020 reveals that a much-discussed potential spike in listings resulting from the COVID-19 pandemic has not occurred – yet. While this will certainly change in the coming weeks and months, the following highlights will serve as a benchmark from which to measure the full effect of the pandemic:

More than 9.3 million square feet (msf) was available for sublease as of the first week of May, leaving the national sublet availability rate at 1.9% – similar to one year ago
Sublet available space as a proportion of total available space stood at almost 17% – up from 15% one year earlier
By comparison, heading into the 2008-2009 Financial Crisis, there was half as much available sublet space – equating to 1.1% and representing almost 16% of total available space at that time. During that crisis, sublease space increased for six consecutive quarters (Q4 2008 to Q1 2010), adding more than 4.5 msf between trough and peak
Across Canada's major markets, the number of new subleases marketed in the month of April (89) represented a slight decline compared with the previous three months
April's new listings also totalled slightly less square footage (738,000 sf) compared with March's total (767,000 sf), though higher than January and February
In all, 395 new sublet spaces, representing almost 3 msf were brought to market between January 1st and May 6th
By size range, spaces less than 5,000 sf represented 55% of the number of spaces, while those of 10,000 sf and up represented 24% of spaces but 63% of total square footage
The average size of new sublet spaces was 7,400 sf. Calgary posted the highest average sublet size (16,400 sf), while Montreal and Ottawa tied for the smallest average size (4,900 sf)
Sublets in class A buildings made up the bulk of the total, accounting for 50% of the number of spaces and 71% of total square footage listed
On average, class A sublets were the largest at 10,400 sf, while class B spaces averaged 4,700 sf and class C spaces 3,600 sf
By market, Toronto and Vancouver posted the highest number of new spaces (172 and 110, respectively), while Toronto (1.1 msf) and Calgary (967,000 sf) posted the most total square footage listed – each accounting for more than one-third of the national total
There is a lot of discussion in the marketplace about upcoming sublease listings, many of which have likely not yet been marketed due to the logistical difficulties (such as touring spaces) that would arise and the reluctance of potential subtenants to transact amid the uncertainty of the pandemic. As restrictions are lifted across the country, more listings may come to market and only then will the true extent of the phenomenon become apparent.

Bill Argeropoulos is an Avison Young Principal and the firm's Canadian Research Practice Leader. He is based in the company's global headquarters in Toronto.
© 2023. Avison Young. Information contained in this report was obtained from sources deemed reliable and, while thought to be correct, have not been verified. Avison Young does not guarantee the accuracy or completeness of the information presented, nor assumes any responsibility or liability for any errors or omissions therein. All opinions expressed and data provided herein are subject to change without notice. This report cannot be reproduced, in part or in full, in any format, without the prior written consent of Avison Young.