null - Commercial Real Estate Blog | Avison Young
Avison Young's commercial real estate blog
Cold storage heating up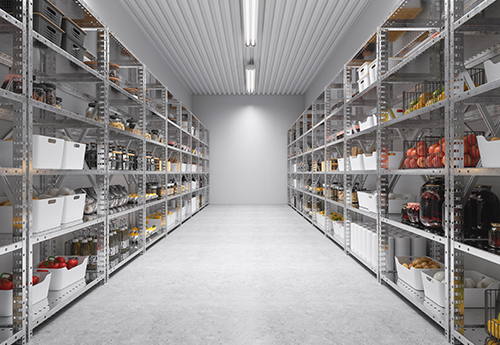 June 17, 2021
Recently I had the opportunity to provide some thoughts for an article published on the Canadian Property Management website (part of the REMI Network) on the topic of cold storage facilities. This asset class is flagged to deliver robust returns to investors due to the evolution of food retailing, demand for vaccines and other pharmaceuticals, and the thriving outlook for the warehouse/distribution and logistics sector in general.
Here are some of my thoughts on this burgeoning alternative asset class:
It's difficult to quantify and categorize the cold storage market because of its unique premises and uses within a warehouse, but it represents a small portion of Canada's overall industrial stock of almost 2 billion square feet. Because of its unique classification, it's also challenging to single out cold storage facilities to gauge investment capital flowing into the sector
Cold storage facilities are very capital-intensive – roughly two to three times the cost of a generic warehouse. These projects are typically design-builds to meet a user's specifications for its products
Ceiling heights generally exceed the 40-to-60-foot heights in a typical warehouse/distribution facility, and power consumption can be double or triple that of a generic warehouse
Although converting an existing generic warehouse to a cold storage use might seem like an attractive option, it can be no more cost-effective to convert a building than to build one from the ground up
Online grocery shopping, which is still in its infancy stage compared to other retail categories, will be a key driver in the demand for cold storage space in the future, especially among younger consumers
Some investors are moving from a strictly landlord role to holding a stake in facility operations
As e-commerce expands within the grocery arena, I consider cold storage/freezer facilities, along with self-storage and data centres, as an emerging alternative investment class within the broader industrial sector.
Read the full article on Canadian Property Management (part of the REMI Network) here.
Bill Argeropoulos is an Avison Young Principal and the firm's Canadian Research Practice Leader. He is based in the company's global headquarters in Toronto.
© 2023. Avison Young. Information contained in this report was obtained from sources deemed reliable and, while thought to be correct, have not been verified. Avison Young does not guarantee the accuracy or completeness of the information presented, nor assumes any responsibility or liability for any errors or omissions therein. All opinions expressed and data provided herein are subject to change without notice. This report cannot be reproduced, in part or in full, in any format, without the prior written consent of Avison Young.