null - Commercial Real Estate Blog | Avison Young
Avison Young's commercial real estate blog
Canada's office sublet market – turning the corner?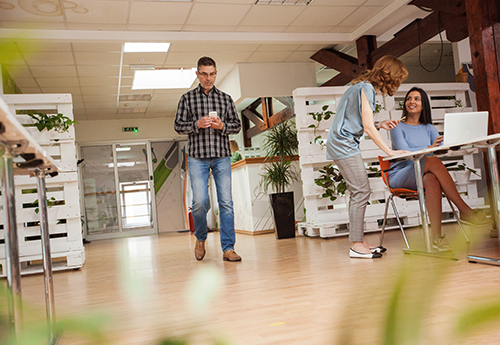 June 8, 2021
In a prior blog in mid-May 2020, I mentioned that economic downturns are often a harbinger of a burgeoning sublet market in the commercial real estate sector.
During this hiatus from the physical office and ongoing debate as to what the post-pandemic workplace will look like, companies of all sizes and industry types have indeed flooded the market with millions of square feet of sublease space – some the result of direct or indirect financial hardship, others the result of weighing the options of a hybrid work environment.
Now, some 15 months into the pandemic, there is a sense of optimism that Canada is poised to recover strongly once vaccinations reach a critical mass – leading to a widespread reopening of many offices in fall 2021 or early 2022.
I want to put the current sublet market into perspective, relative to prior downturns.
Notwithstanding the sharp increase during the pandemic, it appears the national sublet pipeline might be starting to turn the corner. The comparison with prior downturns leads to some interesting questions, and lately, we have heard anecdotally that some occupiers have withdrawn sublet space from the market, in part or altogether.
Read the full article in Real Estate News Exchange (RENX).
Bill Argeropoulos is an Avison Young Principal and the firm's Canadian Research Practice Leader. He is based in the company's global headquarters in Toronto.
© 2023. Avison Young. Information contained in this report was obtained from sources deemed reliable and, while thought to be correct, have not been verified. Avison Young does not guarantee the accuracy or completeness of the information presented, nor assumes any responsibility or liability for any errors or omissions therein. All opinions expressed and data provided herein are subject to change without notice. This report cannot be reproduced, in part or in full, in any format, without the prior written consent of Avison Young.