null - Commercial Real Estate Blog | Avison Young
Avison Young's commercial real estate blog
Canada's life sciences sector in a post-COVID-19 world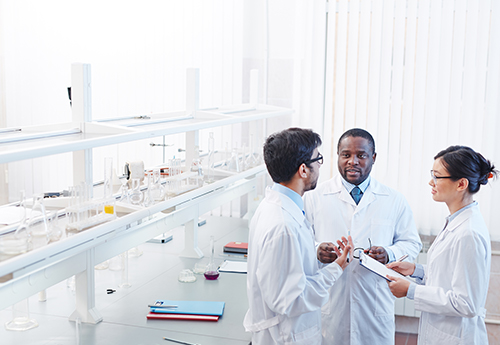 July 15, 2021
Whether it's AbCellera Biologics further expanding its footprint in Vancouver, Novartis Pharmaceuticals anchoring a new office tower at Place Gare Viger in Montreal, or Sanofi investing $925 million for a new vaccine manufacturing facility at its existing site in Toronto, Canada's life sciences sector seems to be capturing headlines every day. The sector is an important contributor to the country's innovation and broader economy, that extends across the research, development, and manufacturing fields, serving the domestic and international markets.
The awakening
The pandemic has understandably led to a focus on medical facilities and life sciences – and a desire not to be overly dependent on a single supplier, country or geography. The aim of decreasing foreign dependencies may lead to a growing trend to onshore production and strengthen the domestic supply chain. Venture capital (VC) funding for medical research has increased substantially with medical infrastructure and R&D spending now increasingly seen as relevant to national security, and demand for lab space is likely to increase.
The commercial real estate sector is poised to play a critical role in maximizing the efficiency and results of the life sciences sector across the country. Canada is not yet manufacturing a COVID-19 vaccine and that sets the stage for more life sciences facilities, so developing companies and experienced workers do not look elsewhere to expand and work in the field.
Government and VC investment
The federal government has been criticized for its decision to source its COVID-19 vaccine supply from other countries' production facilities. However, the importance of Canada's life sciences sector goes beyond responding to the pandemic. This is a growing sector that supports thousands of middle-class jobs. Canada's 2021 Budget includes funding that will help build and keep talent and research systems, and support the growth of Canada's life sciences companies.
Along with this, VC investment in the life sciences sector is vital to the Canadian economy and has been a catalyst for many now-thriving Canadian companies. Life Sciences companies received slightly more than one-quarter or a 26% share ($1.1 billion over 89 deals) of the total dollars invested in 2020, a 10% increase from 2019 – second only to Information, Communications & Technology companies, which received 55% of total VC funding ($2.4 billion across 284 deals) – up 40% year-over-year. The sector also kicked off 2021 on a strong note with $324 million in first-quarter funding (12% of the $2.7 billion VC total) across 24 deals – on pace for a third consecutive $1-billion-plus year.
The three primary life sciences markets in Canada are Toronto, Montréal and Vancouver. Hamilton – an extension of the Greater Toronto Area (GTA) – is also an emerging hub, and Calgary is home to Biospace 1, a new facility catering to advances in health, wellness and biomedical innovation.
Not your ordinary premises
Real estate requirements for life sciences companies are technically complex, capital-intensive and are subject to different considerations than ordinary office or warehouse space. These facilities are complex buildings that can be costly to retrofit, build and operate – creating barriers to entry for both new premises development and conversions. Undertaking such an investment means these extraordinary costs often need to be amortized over a longer period, so owners may not receive an immediate return with their first tenants. However, higher fit-out costs than for traditional office space mean these specialized facilities will attract significantly higher rents down the road.
For deeper insights into Canada's life sciences sector and the major hubs in Vancouver, Toronto and Montréal, read Poised for growth: Canada's life sciences sector in a post-COVID-19 world.
Bill Argeropoulos is an Avison Young Principal and the firm's Canadian Research Practice Leader. He is based in the company's global headquarters in Toronto.
© 2023. Avison Young. Information contained in this report was obtained from sources deemed reliable and, while thought to be correct, have not been verified. Avison Young does not guarantee the accuracy or completeness of the information presented, nor assumes any responsibility or liability for any errors or omissions therein. All opinions expressed and data provided herein are subject to change without notice. This report cannot be reproduced, in part or in full, in any format, without the prior written consent of Avison Young.