null - Commercial Real Estate Blog | Avison Young
Avison Young's commercial real estate blog
Can I Take the Stairs?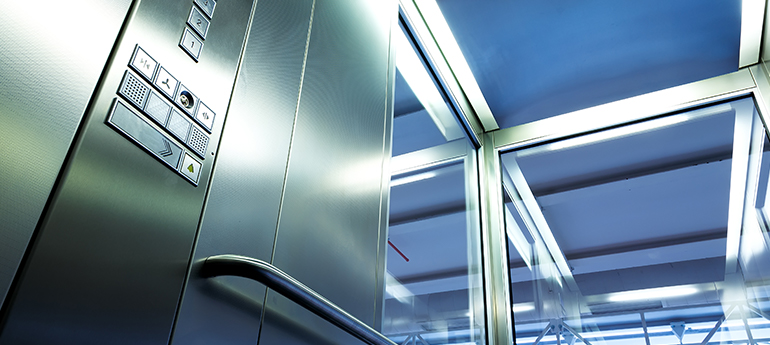 June 12, 2020
As people start to return to offices, a major point of friction in the urban environment is elevators. The same technology that made the high-rises possible, reshaping cityscapes and supercharging urban economies, now presents a barrier to entry for people as it is features high-touch surfaces and is a small enclosed area incompatible with social distancing. It's a gauntlet that must be passed through to get to the relative safety of a well-spaced desk in a, hopefully, uncrowded office. I lived and worked on the upper floors of buildings for decades in other cities. Being in an elevator was a regular, usually mundane part of my daily urban experience. I took the stairs when it was more convenient or when I felt the need for exercise. Now, the option to take the stairs strikes me as a building amenity and one that is do-able for a larger percentage of potential users when there are only a few flights to climb.

Given the present crisis and one that is likely to have lasting effects on how we go about our daily lives, the fact that the Phoenix office market is predominantly a low-rise urban environment, has suddenly become an advantage we couldn't have predicted in early 2020. Of the 936 office properties in the market that Avison Young tracks, 822, or 89% are fewer than four floors – a reasonable climb up the stairs for most workers. In fact, Phoenix has the highest percentage of low-rise office inventory of any major U.S. city. For all classes, 67.4% of space is in such buildings, followed by San Diego at 62%, and Austin at 60.3%. For class A properties, Phoenix again ranks first with 50.8% in low-rise buildings followed by Houston at 47.2%, and Philadelphia at 44.9%. For class B, San Diego tops Phoenix 85.9% to 81%, followed by Austin with 78.8%.

With fortuitous timing, Avison Young's Phoenix office is in the process of relocating directly across the street. We are moving from second floor space in our previous location to the ground floor with a private entrance – a premium in any market and even more so in this new environment. In an age of health concerns and counting steps with a Fitbit, taking the stairs to the office beats taking the elevator for a growing number of reasons. A low-rise, lower density building profile has suddenly become a new selling point for those looking to reduce touch points and provide more space in-between tenants and visitors. On that metric, Phoenix is in the pole position.
Dean Volker is a Research Analyst in our Phoenix office.
© 2023. Avison Young. Information contained in this report was obtained from sources deemed reliable and, while thought to be correct, have not been verified. Avison Young does not guarantee the accuracy or completeness of the information presented, nor assumes any responsibility or liability for any errors or omissions therein. All opinions expressed and data provided herein are subject to change without notice. This report cannot be reproduced, in part or in full, in any format, without the prior written consent of Avison Young.