null - Commercial Real Estate Blog | Avison Young
Avison Young's commercial real estate blog
'BUILD, BUILD, BUILD' – The UK Government's 'most radical reforms to our planning system since the Second World War'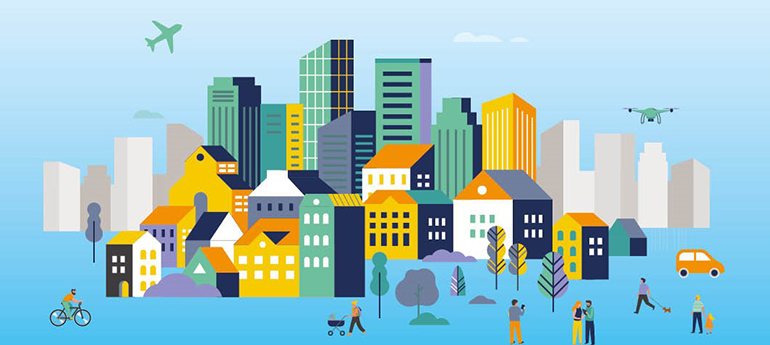 July 6, 2020
'Build, Build, Build' was the message from UK Prime Minister Boris Johnson on Tuesday last week, as he announced £5billion of Government funding for the construction of new homes and infrastructure.

'Project Speed' – as both Johnson and the media have coined the plans, vows to speed up the cash injection promised in the Conservative manifesto in December's General Election, with the PM highlighting a shortfall of housebuilding, with the UK (2.25 homes per 1,000 people) trailing behind Germany (3.6), Netherlands (3.8) and France (6.8).

Ministers are due to publish a planning policy paper in July setting out the full details of the comprehensive reforms to the planning system and it will take until September, at the earliest, to see the changes actually come into effect, but what do we already know is coming - and what will this mean for planning and development?
Maximising use of brownfield land / flexibility for existing properties
Whilst details are currently vague, the Government hopes that the following measures, due to come into effect by September through changes to the law, will assist in reviving struggling UK high streets and also maximise use of brownfield land, therefore reducing the pressure to build on greenfield land:
Easing of commercial to residential conversion restrictions - existing commercial properties, including newly vacant shops, can be converted into residential housing more easily;
Reform of Use Classes Order - more types of commercial premises having total flexibility to be repurposed, with the exception of pubs, libraries, village shops and other types of 'uses essential to the lifeblood of communities' which will not be covered by these flexibilities;
Removal of planning application requirement for rebuilds - builders will no longer need a normal planning application to demolish and rebuild vacant and redundant residential and commercial buildings if they are rebuilt as homes;
Building vertically - property owners will be able to build additional space above their properties via a fast track approval process, subject to neighbour consultation.
Building New Homes Fast
A number of further big money strategies of particular interest to the housebuilding industry were also announced by the PM, including:
A £12bn affordable homes programme that will support up to 180,000 new affordable homes over the next 8 years;
A 1,500 unit pilot of 'First Homes' that will be sold to first time buyers at a 30% discount which will remain in perpetuity.
Funds from the £400m Brownfield Land Fund to support around 24,000 homes.
The Home Builders Fund, introduced to help smaller developers access finance for new housing developments, will receive an additional £450m boost. This is expected to support delivery of around 7,200 new homes.
Government-owned land will also be reviewed to see how it can be managed more effectively and pending a Spending Review, this will include 'home building, improving the environment, contributing to net zero goals and injecting growth opportunities into communities across the country.'
Changes to CIL Regulations
In response to COVID-19, the Government has also published updated guidance for local authorities on Community Infrastructure Levy (CIL) matters for England only. A number of key changes have been made to the CIL regulations which were laid out on 30 June 2020 and will come into force later in the summer.
CIL collecting authorities will be given more discretion around how they deal with the late payment of CIL, which should provide some scope to ease the financial pressures on developers.
Detailed draft guidance to explain the operation of the amendments to the CIL regulations is available
online
and will be updated again when the regulations come into force.
Whilst Section 106 Agreements are generally more flexible than CIL, the guidance encourages local authorities to take a pragmatic and proportionate approach to the enforcement of Section 106 planning obligations during this period.
Summary
The PM's ambitious economic recovery plans in response to the impacts of COVID-19 appear to promise not just minor changes to planning laws, but also the introduction of some big money measures to get Britain building homes, and fast. There is an emphasis on unlocking brownfield sites, delivering affordable homes and supporting smaller developers to deliver homes.

Temporary changes to the CIL regulations in England to reduce the financial pressure on developers are welcomed, as is the eagerly awaited planning policy paper, due to be published in July, which promises to set out the Government's plan for comprehensive reform of England's seven-decade old planning system.
© 2023. Avison Young. Information contained in this report was obtained from sources deemed reliable and, while thought to be correct, have not been verified. Avison Young does not guarantee the accuracy or completeness of the information presented, nor assumes any responsibility or liability for any errors or omissions therein. All opinions expressed and data provided herein are subject to change without notice. This report cannot be reproduced, in part or in full, in any format, without the prior written consent of Avison Young.