null - Commercial Real Estate Blog | Avison Young
Avison Young's commercial real estate blog
#BreakTheBias: Celebrating women's advancements, and 8 ways we all can help in the fight against continued bias in the workplace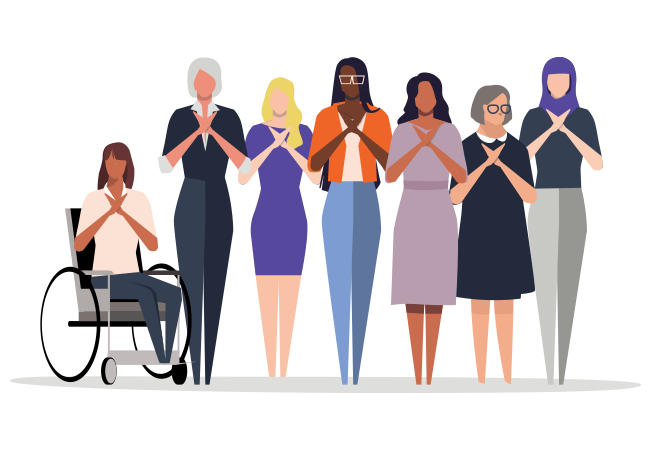 March 14, 2022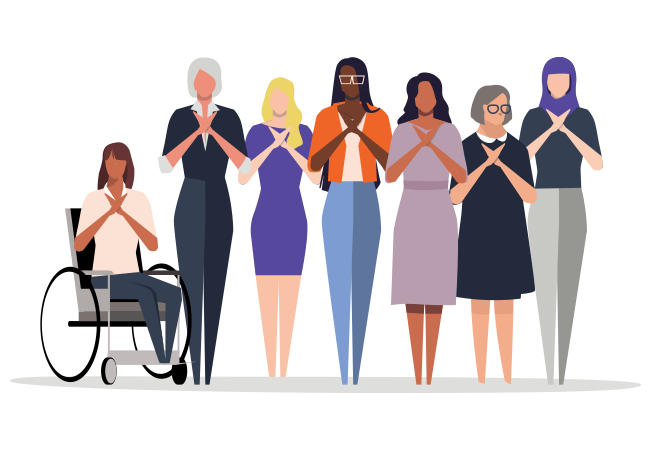 On March 8, we celebrated International Women's Day, an annual event marking a global call to action around women's equity and advancement.
It's a day to showcase the social, economic, cultural, and political advancements of women, and have open and honest conversations around the work that remains to reach true equality.
This year's theme of conversation focused on bias.
While we've certainly made strides in the last few decades, bias still, unfortunately, lingers on, preventing too many women from advancing forward.
Beyond recognizing that this bias still exists, we must take meaningful action toward eradicating it for more equitable futures. In short: we must find ways to #BreakTheBias.
Avison Young marked this year's International Women's Day with the launch of our #AYBreakTheBias campaign, featuring powerful video and employee-driven stories shared across our internal and external social networks, and held a special all-staff webinar featuring 8 prominent female voices from across the Avison Young organization. Together, our panel featured perspectives from women based out of 7 countries (Canada, USA, Mexico, England, Poland, Germany, and France), and covered a wide breath of topics critical to where we've been in the fight for gender equality, and where we need to go from here.
It was a powerful conversation to witness.
Below, are the takeaways I'm still thinking about a week later.
We've come a long way! But bias against women still exists in the workplace.
Throughout the conversation, many women on the panel noted that workplace environments have greatly improved decade over decade.
Even in male-dominated industries, like commercial real estate, we are beginning to find all-female project teams where one female used to sit and represent "balance."
Diversity is at the top of many organization's agendas, and underrepresented groups now feel empowered to speak up against discrimination and ask for opportunities and advancement.
But even in these climates, moments of intentional and unconscious bias still happen and can take many forms, such as:
Appearance bias: someone is treated differently based on how they look.
Likeability bias: rooted in expectations, we treat people based on how much they align to how we expect them to act.
Performance bias: differences inherently exist based on historic or passed down knowledge that isn't consistently known across the group.
Maternal bias: mothers or pregnant women being seen as less competent or committed to their work.
Attribution bias: referring to a person's behavior as a product of their character instead of being driven by situational factors.
Gender bias: behavior that seems to favor one gender over another.
Confirmation bias: aims to search for information that confirms a pre-existing belief or value.
Authority bias: our tendency to attribute greater accuracy to the opinions of those in positions of power.
Affinity bias: gravitating toward people who look, think and act like we do.
Age bias: opinions rooted in stereotypes based on the age of the person.
Ignoring intersectionality: not acknowledging that everyone has their own unique experiences of discrimination and oppression – not considering everything and anything that can lead to marginalization.
These biases can show up like:
Men being surprised to see women in positions of power historically held by men.
Women being talked over or excluded from work meetings, or social gatherings.
Women being seen as bossy or aggressive in instances where men are seen as confident and leadership material.
Women being pressured to "be one of the guys" to get ahead in their career path.
Women receiving criticism for their choices balancing work and motherhood.
Inconsiderate or micro-aggressive comments based on gender-rooted stereotypes spoken out loud.
Women feeling that men are just better at what they do, and to succeed they should try to act like the men.
Feelings that women cannot be successful as our own authentic selves.
The good news? There is so much we can do to combat these biases and more.
8 things we can start doing today to help #BreakTheBias:
Lead with empathy and humility first. Acknowledge there are things we don't know and can learn from others.
Be careful with your words. Different people react differently to various words and phrases. Recognize when words are not landing as intended and consider when another choice of phrase, or even silence, might be better spoken.
Speak up, in the moment, when you see others being silenced or dismissed. Help a woman getting interrupted have her voice heard with "I'd like to hear more from…".
Make the intentional choice to treat everyone equally. The aim should always be to create the widest diversity of thought and perspective possible in a room.
Acknowledge that privilege is invisible to those that have it. Believe and champion those telling you that they are being left behind. Help them take a step forward.
Don't place automatic or reactionary limits on the potential success of yourself or others. You never know what someone might be capable of, given the chance.
Seek to understand when you make a misstep. Instead of reacting in defensiveness, get curious. Ask questions aimed at improving future interactions.
Look for opportunities to pull people from all backgrounds through the door of success with you. Help others advance through meaningful mentorship, role modeling, allyship, and critical conversation. We can all rise stronger together.
As you consider the items noted above, what do you see as the greatest opportunity to move forward and #BreakTheBias?
What tips would you add? Let's keep the conversation going. We'd love to hear your thoughts.
Rachel Kresge is Avison Young's Global Content Development Manager and a member of the Avison Young Women's Network.
© 2023. Avison Young. Information contained in this report was obtained from sources deemed reliable and, while thought to be correct, have not been verified. Avison Young does not guarantee the accuracy or completeness of the information presented, nor assumes any responsibility or liability for any errors or omissions therein. All opinions expressed and data provided herein are subject to change without notice. This report cannot be reproduced, in part or in full, in any format, without the prior written consent of Avison Young.