null - Commercial Real Estate Blog | Avison Young
Avison Young's commercial real estate blog
A dAY of listening and learning: examining race-based unconscious bias and microaggressions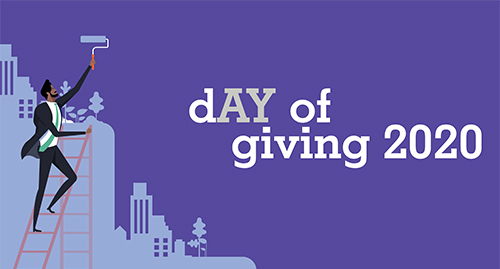 October 26, 2020
Each year, Avison Young dedicates a day, our annual dAY of Giving, for all employees to focus on giving back to our communities through meaningful collective action. It's built into our purpose to create economic, social and environmental value, powered by our people.
While this is typically done through in-person volunteer work, 2020 called for something a bit different.
With pandemic social distancing measures making coordinated large-scale in-person volunteer work challenging, we decided instead to come together for a globally-aligned day of meaningful learning around the systemic racism, building off of company-wide anti-racism listening sessions we began in June.
In a powerful virtual town hall, we heard from Dr. Alexandra Solomon, Professor and Psychologist at Northwestern University and Dr. Barbara Mariposa, a London-based public health and psychiatry expert and mental health and well-being coach. Drs. Solomon and Mariposa led us through understanding and identifying unconscious bias and microaggressions – what they are, how they show up as tools of racism, and what we can do about them to be more antiracist in our thoughts and actions in and outside the workplace.
"The beauty of anti-racism is that you don't have to pretend to be free of racism to be an antiracist. Anti-racism is the commitment to fight racism wherever you find it, including in yourself. And it's the only way forward." -- Ijeoma Oluo, author of The New York Times Best-Seller So You Want to Talk about Race
As Dr. Solomon shared with the group, recognizing the important differences between the intentions of our words versus how they might be landing with our colleagues and peers is critically important. It can make every difference between a teammate feeling truly seen or as one of our colleagues shared: "…entering a room and feeling like you don't belong – just because of who you are."
Below are just a few of the many takeaways from Dr. Solomon and Dr. Mariposa's conversations.
On seeing our differences and the systems that hinder us:
Differences make a difference. We must not seek to be color blind, but rather see, celebrate and give space to the differences that make us special and unique.
We can experience, as Dr. Solomon shared, "wind at your back and wind at your face" and be in a group of privilege and a marginalized group simultaneously.
Structures of systemic racism impact all aspects of society: healthcare, redlining, employment and hiring, education, criminal justice, and more.
On battling microaggressions:
Microaggressions are the words and phrases we say that, intentionally or not, communicate hostile, derogatory or negative messages to people of marginalized groups. Example: Saying "You are so articulate." which can feel to the recipient of that comment like you didn't expect them to be educated.
Those that experience harmful microaggressions were asked to share in the moment that words were landing as hurtful or affecting. Or to consider undermining the meta communication (such as "I should hope my English is good. I was born here!") or asking the aggressor to clarify the statement and what they meant in expressing it.
Those seeking to be better allies were encouraged to see when others express statements and look for opportunities to practice micro-affirmations instead that can build others up, such as: "I want to hear what Janet has to say."
We should aim to prevent microaggressions by noticing when they are likely to occur, acknowledging assumptions we might be making about ourselves and our colleagues, and what we can do to commit to learn more about our blind spots around racism and learn to be more anti-racist.
On the power of what we can do to battle our assumptions:
Recognize that biases can begin very early in life and we must do better at educating ourselves and preparing for tough conversations with those in all age groups.
Practice anti-racist efforts like always aiming to pronounce people's names correctly (and enforcing the correct pronunciation of our own names), recognizing when our thoughts are based in long-held stereotypes instead of fact, and acknowledging when we may be experiencing instances of privilege compared to our peers.
On racism and the workplace:
Long-held racism can lead those in marginalized communities to have internalized negative self-images, feelings of battle fatigue, and emotional impact that can negatively impact their work performance and ability to feel welcome among peers.
59% of colleagues in studies seen by Dr. Mariposa have made assumptions about ability based on racist stereotypes and 46% have felt feelings of being treated differently by their colleagues related to race.
The way forward
The town hall was dedicated time our colleagues could examine their personal growth and development and look for ways to cultivate more self-awareness, intention and compassion in our daily lives.
Dr. Mariposa closed with a call for "Manaakitanga" – a Maori word that loosely translates as "care for others," seeking to understand over being understood through empathy, kindness, respect and generosity of our spirits, knowing we all are learning and can learn from one another.
Inspired by our colleague's continued courage and desire to keep this conversation going, we look forward to building from these conversations with more dedicated time soon to sit with these topics as a collective group.
Nicole White is an Avison Young Principal and Legal Counsel and a member of Avison Young's Black Professionals' Employee Resource Group Steering Committee.
© 2023. Avison Young. Information contained in this report was obtained from sources deemed reliable and, while thought to be correct, have not been verified. Avison Young does not guarantee the accuracy or completeness of the information presented, nor assumes any responsibility or liability for any errors or omissions therein. All opinions expressed and data provided herein are subject to change without notice. This report cannot be reproduced, in part or in full, in any format, without the prior written consent of Avison Young.