Avison Young's commercial real estate blog
2021 Trends and expectations for Houston's CRE market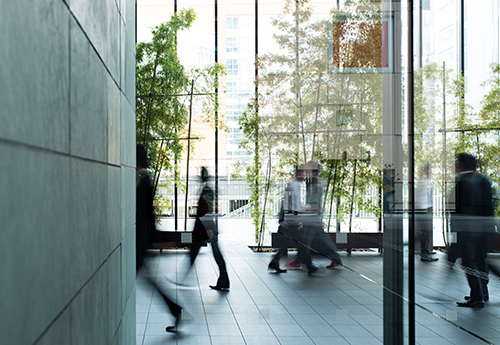 December 14, 2020
As we close out the year of disruption and look ahead to 2021, the status and outlook for the Houston economy and commercial real estate industry continue to be an uphill battle. Looking back at my January blog "2020 Outlook for the Houston Market," I wrote: "Commercial real estate in Houston, with the exception of the office market, was solid in 2019, and 2020 will be more of the same barring any major surprises." Well, Houston and the entire world was hit with an unforeseeable "surprise" about mid-March, and it hasn't subsided yet. As a result, trends in 2021 for Houston's commercial real estate market take on a new perspective.
Avison Young recently unveiled 10 issues that could have a profound impact on commercial real estate and the world we live in 2021. One of those trends that already has (and will continue to have) a significant impact on Houston's struggling office market is working remotely. Remember the days when bringing your work home was frowned upon? Well, now some say that homeworking is here for the long haul. With office vacancy levels approaching more than 20% and leasing activity slowing significantly, Houston occupiers will need to decide how to create workplaces that are designed for the human experience to attract and retain talent.
Although some businesses may be positioned for remote working to be the norm, that is not the case for all. Employees have become comfortable with the flexibility of working not just from home, but from anywhere. Employers will need to better understand their employees' needs to provide them with the right spaces to work. Because people naturally yearn for interaction, collaboration and the human work culture, I think we will see many go back to their offices, at least some of the time. Judging by the uptick in Houston traffic over the last couple of months, the appeal of working at home has worn off for many Houstonians. Flexible work options will likely continue and how office tenants will adjust remains to be seen. The distribution of the COVID vaccine will be critical to these decisions.
So, how will employers entice their workforce back into the office? It will be all about the workplace eXperience, which is another trend identified by Avison Young that's accelerating in to 2021. Engagement and collaboration spur innovation and productivity, so office design will have to focus on supporting those elements while bringing in the comforts from home – more outdoor spaces, fewer desks and quiet spaces free of interruption.
This also means maintaining connectivity with remote workers by updating technology, perhaps adding/altering spaces into zoom rooms as virtual reality environments become integrated into the office work culture. There is real human, cultural value that takes place at the office and employers do not want to see that go away. The key will be providing quality space with amenities and perks that make working in the office the best option and most rewarding.
As lockdowns forced many to work from home, it also triggered online shopping at an unmatched level, making "last-mile" delivery the top priority for the retail and logistics sectors, keeping the industrial sector as the top-performing asset type. The hyperlocal trend driven by e-commerce has positive implications for the industrial market, but not so much for physical retail. We will see more localized stocking and order fulfillment closer to consumers. Amazon, Costway, Lowe's and Dunavant Distribution all recently signed large leases for distribution centers throughout the Houston area. The volume of online shopping may eventually subside with virus containment, but the changes to consumer behavior will likely persist into the future. Brick and mortar stores and office buildings alike will adapt to the space needs of shoppers and office users, respectively.
Unlike the office market, the industrial sector emerged relatively unscathed by the pandemic, but higher vacancies and larger rent concessions are expected into 2021 as the new supply outpaces current demand.
Resiliency drives Houston. Energy downturns, hurricanes, floods – Houston has endured and overcome them all. We will put 2020 behind us and move on into 2021, ready to take on the next "surprise" thrown at us (but hopefully not).
(Rand Stephens is a Principal of Avison Young and Managing Director of the company's Houston office.)
SOURCES
Houston Business Journal | "Office tenants rethink the size of footprint as work-from-home becomes the norm" | Nov. 12, 2020