null - Commercial Real Estate Blog | Avison Young
Avison Young's commercial real estate blog
"Going up"?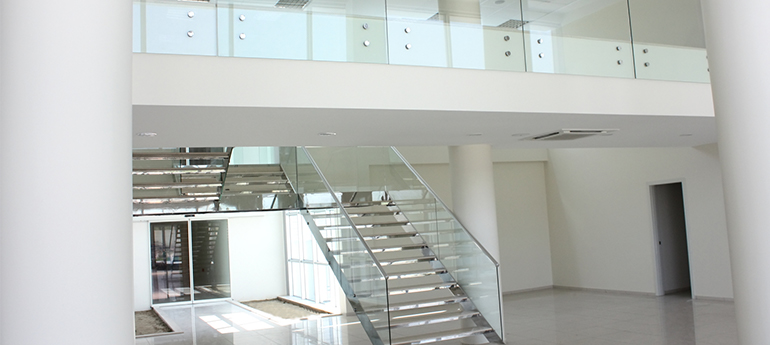 June 18, 2020
As we gradually return to the office, one of the major concerns for landlords and employers alike is something we haven't paid much attention to in the past – how to get staff to the floors where they work safely and efficiently. While some workplaces are physically being modified to accommodate social distancing measures, the same can't be said for the elevators that carry thousands of workers up 50, 60 and even 70 storeys in Canada's major urban markets.

In general, most commercial elevators can carry about 10 to 12 people at a time, but public health officials' advice to stay at least two metres apart makes that kind of capacity impossible. I understand that, on a normal business day, the standard wait time for an office elevator is approximately 35 seconds – but in today's world of social distancing, new codes of elevator etiquette and hygiene mean wait times will skyrocket.

With only two to four people permitted in an elevator at any time, depending on the size of the organization and how high the company's space is in the building, wait times could add up to two or three hours – not an ideal scenario!

If you work on the upper floors of a high-rise office tower, climbing the stairs to your floor may not be an option; however, climbing a few flights could be within reason if your office is located closer to the ground. Of course, there will have to be some "stair etiquette" in place here as well.

As I contemplate my own return to the office, I realized that I have more than one option to get to and from my office floor – a luxury others may not have, but something organizations may want to consider. Avison Young's global head office is located on the fourth floor of a 26-storey tower in downtown Toronto and prior to the COVID-19 pandemic, the only time I would take the stairs was during a scheduled or surprise fire alarm drill (or when I was guilted by a colleague that I needed the exercise).

It also occurred to me that having the option of taking the stairs may very well become a prized building amenity. Continuing to think along these lines, I set out to determine what percentage of buildings in Canada's office space market fall within that threshold – these buildings may present some new opportunities for landlords and tenants in the post-COVID-19 world.

Some of the highlights include:
Across Canada's six major office markets (Vancouver, Edmonton, Calgary, Toronto, Ottawa and Montreal), buildings of four storeys or less make up more than half (53%) of the total number of buildings and one quarter (26%) of total existing office square footage
Two-thirds (67%) of suburban office buildings in Canada (representing 45% of total suburban square footage) have four storeys or less, while in downtown markets, only 20% of buildings fall into this category (representing 5% of total downtown square footage)
Edmonton has the highest percentage of office buildings four storeys or less across its market overall (69% of buildings / 35% of square footage)
Among downtown markets, Toronto has the highest percentage (26% of buildings / 7% of square footage), while among suburban markets, Edmonton tops the list again (91% / 84%)
Available space in buildings of four storeys or less ranges from 8.0% in Ottawa to 15.9% in Edmonton
Among downtown markets, availability in these buildings ranges from 5.4% in Montreal to 23.9% in Edmonton; in the suburbs, Ottawa is at the low end with 8.9% while Montreal is at the high end at 16.7% available
Across all markets, the average square footage of buildings with four storeys or less is approximately half that of the average for all buildings in these markets
Unsurprisingly, the analysis shows that suburban buildings make up a large portion of Canada's stock of low-rise office buildings. As some organizations contemplate decentralizing their workforce, the combination of a suburban location and a smaller building, where staff can use the stairs, may have some added appeal compared with those offering only a single point of access – the elevator.

These smaller buildings could also provide opportunities for prospective tenants to take entire floors or the whole building and better control their space – minimizing shared common areas and facilities such as elevators and washrooms, as well as interactions with staff from other organizations. Other considerations aside, these factors may give organizations a reason to take a second look at smaller, secondary or suburban markets – or even look at larger markets in a different light – as they plan for the future of their workplaces.

Bill Argeropoulos is an Avison Young Principal and the firm's Canadian Research Practice Leader. He is based in the company's global headquarters in Toronto.
© 2023. Avison Young. Information contained in this report was obtained from sources deemed reliable and, while thought to be correct, have not been verified. Avison Young does not guarantee the accuracy or completeness of the information presented, nor assumes any responsibility or liability for any errors or omissions therein. All opinions expressed and data provided herein are subject to change without notice. This report cannot be reproduced, in part or in full, in any format, without the prior written consent of Avison Young.