null - Commercial Real Estate Blog | Avison Young
Avison Young's commercial real estate blog
A Five Step Solution: Matters of First Impression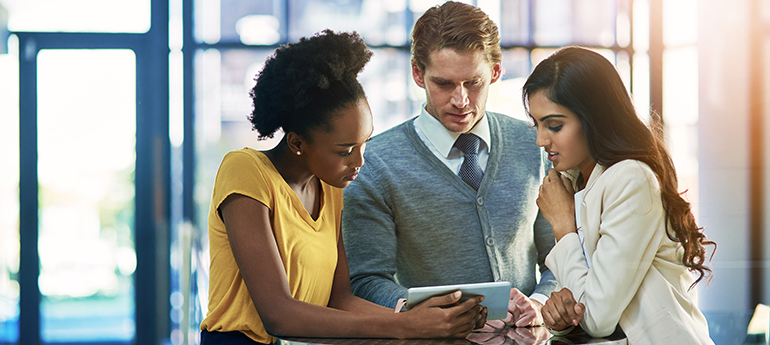 September 21, 2020
Six months into the global pandemic, we continue to confront matters of first impression – questions without clear answers.
In-house lawyers know the ins and outs of their clients and the industries in which they work. The resulting ease and familiarity of these relationships can sometimes lead both parties to underestimate the breadth of experience and expertise in-house counsel bring to their role.
In fact, there is often no better advisor when navigating new business issues. In-house lawyers are able to marry their understanding of the law with their insider's understanding of the client's perspective when considering new matters and, in this way, are uniquely situated to advise clients on the risks involved and the best path forward.
Following these five simple steps can help in-house lawyers get to the right answer and eliminate much of the discomfort along the way:
Remember, no one knows more than you do. In a true matter of first impression, there are no experts.
Gather information. While there are no experts, there will be those with expertise in the relevant area. Law firms, industry groups and other trusted advisors will offer articles and webinars. It is important to seek out information from those focusing on the relevant area(s), to learn as much as possible from their insight (in this instance, healthcare, employment, litigation). That information will help you to focus your attention, highlight issues and better identify risks.
Rely on your past experience. As noted above, in-house counsel have significant legal and business expertise. This means that, even if a situation or question is entirely new, past experience should inform current circumstances. You will have addressed similar matters in the past, even if it is not apparent on the surface. Look to previous work product, whether in the form of policies and procedures, contract provisions or disclaimers, and trust your gut.
Solicit feedback. In-house counsel should leverage client relationships and allow client feedback to inform their advice. Involve your clients in your analysis by discussing risks and available solutions. By collaborating with your clients and getting their buy-in, you will often find that the steps taken to address new matters will be easier to implement, met with less resistance and generally more effective.
Commit to your approach. Even the best advice from the most seasoned lawyer will not be universally accepted. Where you cannot point to outside examples, it is important to find other ways to advocate for your approach. Acknowledge limitations (lack of case law, regulatory guidance and other key resources, for example) and that your recommendation is not the only path forward, and then explain that you arrived at your advice using the information available, relying on past experience and keeping the success of your clients paramount.
In-house counsel specialize in their clients, their clients' business and the legal issues they face. This simple 5-step process can help in-house counsel leverage this expertise when addressing matters of first impression and get to the right answer relying on skill, perspective and a plan.
Elissa Port serves as Legal Counsel based in Avison Young's New York City office.
© 2023. Avison Young. Information contained in this report was obtained from sources deemed reliable and, while thought to be correct, have not been verified. Avison Young does not guarantee the accuracy or completeness of the information presented, nor assumes any responsibility or liability for any errors or omissions therein. All opinions expressed and data provided herein are subject to change without notice. This report cannot be reproduced, in part or in full, in any format, without the prior written consent of Avison Young.